Kwabena Kwabena Narrates How The Accident He Was Involved In Occured On The Highway (Video)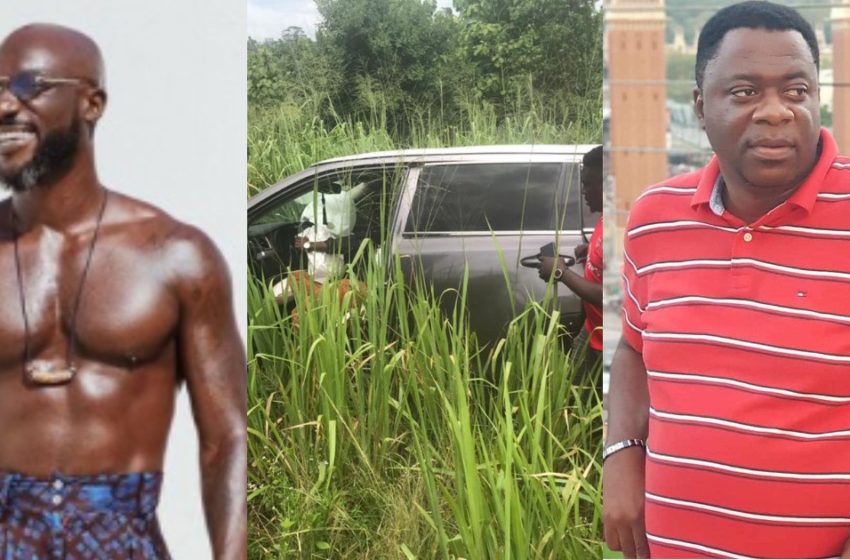 Ghanaian musician Kwabena Kwabena has recounted how he escaped death and injury following his near-fatal accident that was reported in the media on Monday, June 7, 2021.
While narrating the incident to a friend, Kwabena Kwabena indicated that there was some form of divine intervention on the day.
READ ALSO: Medikal Recounts How He Used To Steal Food To Feed His Mom And Sister; Promises To Give GHC10k To SHS Mate Whose Chopbox He Stole (See Details)
According to him, the two cars that were involved in the accident were the only cars that were on the highway at the time.
He said the other car which was a Kia Sorento, hit the brakes and was spinning in the middle of the road. So he decided to hit it so that it can come to a stationery position.
The singer added that his act of bravery sent his car spinning in the bush and the impact caused his cars' airbags to be deployed.
WATCH VIDEO BELOW:
Kwabena Kwabena said no harm came to him or artiste manager Nana Poku Ashis who was in the car with him.
Zionfelix.net earlier reported that award-winning Ghanaian musician Kwabena Kwabena together with artiste manager Nana Poku Ashis have been involved in a road accident.
READ ALSO: GOOD NEWS: Stonebwoy And Beatz Dakay Reconcile
According to the reports, the accident happened on the Kumasi Highway while they were returning from a funeral.
The May, 31, 2021, accident saw the car of the musician ditched in the bushes with all airbags deployed.