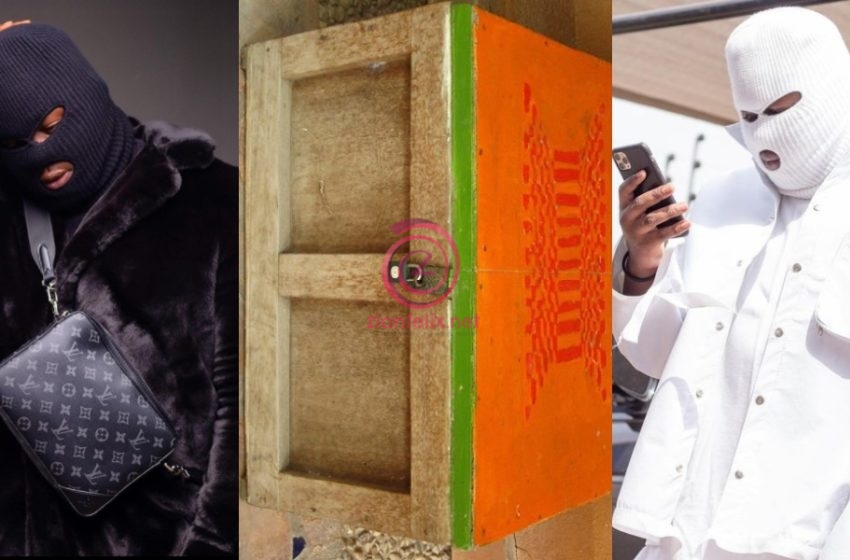 Medikal Recounts How He Used To Steal Food To Feed His Mom And Sister; Promises To Give GHC10k To SHS Mate Whose Chopbox He Stole (See Details)
Award-winning rapper Medikal, has recounted the days from his past which he quickly wants to forget since he was not very proud of but had no option back then.
According to the La Hustle crooner, he used to steal irons of his mates way back in SHS to go and sell at Kwame Nkrumah Circle so he can raise money for his mom and sister to use for food.
READ ALSO: Very Stunning Photos Of Aliko Dangote's Beautiful Ex-sidechick Causing Trouble, Bea Lewis Discovered
He added that at times, he took food from the dining hall in Odorgono SHS and had to sneak out of the school by scaling the wall so his mother and sister can eat it.
The rapper then recounted that in SHS 2, he stole the chopbox of one of his colleagues and was ready to give the owner GHC10,000 should the person prove he owned the chopbox back then.
Medikal was sharing the story of how he rose through all that negativity to become who he was today.
He said he had to sometimes swap his phone for studio sessions and also had to squat in the studio because he had no place to lay his head.
SEE TWEETS BELOW:
Life was still not too kind to them as he narrated how a flood destroyed their home and left them with nothing.
During those times, the rapper said he used his jeans as a pillow and said even though NADMO promised to come to their aid after the flood, the help never came.
READ ALSO: Wendy Shay's Performance On UTV Is Bad, She's High On Something – Sonnie Badu's Former Manager
Today, Medikal is one of the most-sought-after rappers in the country and he is worth millions of Ghana cedis.