Kwadwo Sarfo Jnr Responds To Allegations Of Stealing JHS Boy's Idea To Manufacture Flying Door Kantanka Car
Peter
February 9, 2021
932

3 minutes read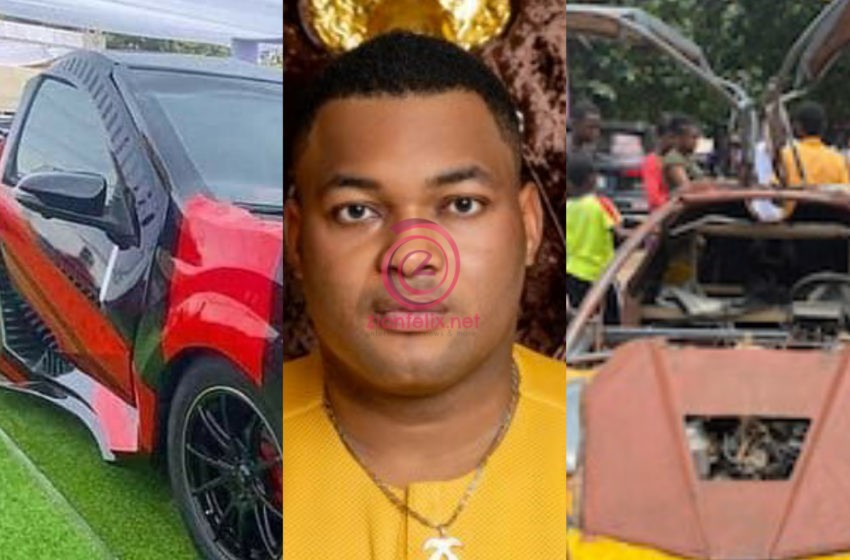 The Chief Executive Officer of the Kantanka Group of Companies including Kantanka automobiles, Kwadwo Sarfo Jnr has responded to claims of intellectual property theft in the manufacture of one of their cars.
Following the manufacture of it's latest flying door car called the Kantanka Akofena, the automobile company has been accused of stealing the idea of a JHS boy, Kelvin Odartei who build a car with flying doors to build their own.
READ ALSO: https://www.zionfelix.net/bisa-kdei-joins-the-big-boy-league-spotted-flying-in-a-private-jet-in-america-photo-video/
Speaking with Ghanaian blogger Zion Felix on the "Uncut" show, the CEO of Kantanka automobiles, Kwadwo Sarfo jnr disagreed completely with proponents of the theory that he stole the idea of the boy.
Kwadwo Sarfo Jnr revealed that they started the production of the car before the Coronavirus pandemic started in Ghana last year.
READ ALSO: https://www.zionfelix.net/davido-and-burna-boys-physical-fight-in-ghana-was-very-dangerous-eyewitness-reveals-listen-to-details/
He added that he liked the boy very much that is why he told him that he was working on a project that he wanted him on. He said the project came to a halt following COVID-19 before the boy's news came out.
The businessman also added that he doesn't owe anybody an explanation with regards to how he makes his cars. He told the host of the program that he doesn't listen to what people say.
Watch the full interview below: