Late Bishop Nyarko: Bill Asamoah Pours His Heart Out At Funeral Of Actor (Watch Video)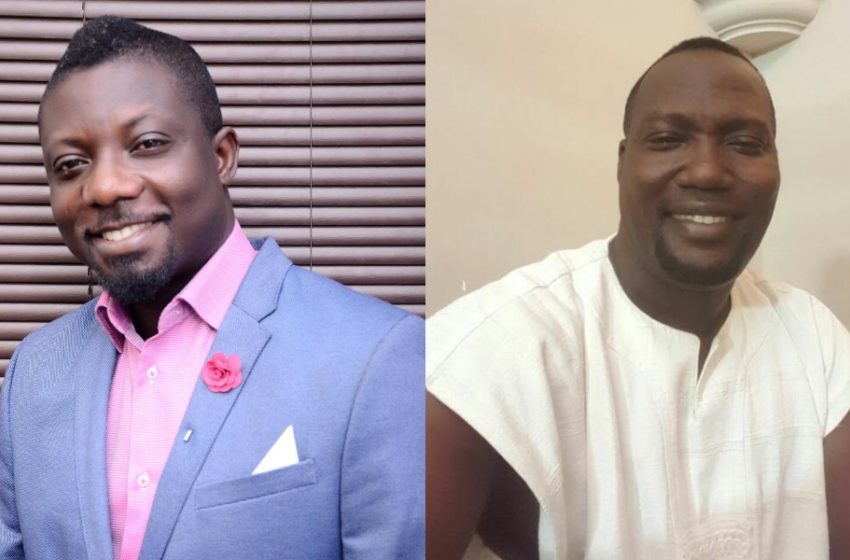 Ghanaian Actor Bill Asamoah, has poured his heart out in a sad tribute to Bishop Bernard at the latter's funeral.
Following the demise of the renowned Kumawood actor, Bernard Nyarko on Saturday, May 2, 2020, after a rather short illness, the movie industry was taken aback and left in a state of shock.
However, more grief has been expressed at the funeral of Bernard Nyarko as videos have clearly shown.
READ ALSO: Mikki Osei Berko Reveals The Difficulties He Encountered When Working With Multimedia
The grief could not have being displayed any better in a tribute read by Bill Asamoah at Bishop's funeral.
According to Asamoah, though they admit that the actor Bishop Nyarko is gone, his works shall continue to remain on the earth.
"Your departure has left us a vacum that will be very difficult, if not impossible to fill. But who are we to question God".
WATCH VIDEO BELOW:
Again, the tribute spoke of how there was no need to keep enemies on earth since life was rather short and unpredicted.
According to the tribute read on behalf of all industry colleagues, although they would have loved him to grace their meetings here on earth, the Almighty God needed him for greater works.
Before his demise, Bishop Bernard Nyarko, though a Ghanaian, lived most part of his life in the USA.
He returned to Ghana to become an actor after a few struggling and challenging moments.
He died while battling what was alleged to be colon cancer.
May His soul rest in peace as he joins the faithful departed.