A new photo of Evangelist Diana Asamoah with a big stomach than she is known to have has sparked pregnancy rumours.
She was captured with a big protruding stomach while she sat for an interview at Kingdom FM.
READ ALSO: Actor Agya Koo Releases Campaign Song For NPP (Watch His Performance)
Asamoah sat with her hands on her laps. Also, she wore a smiling face.
Well, it could simply be that the gospel singer had eaten a lot of food, or probably has just gained weight around the stomach area.
SEE PHOTO BELOW: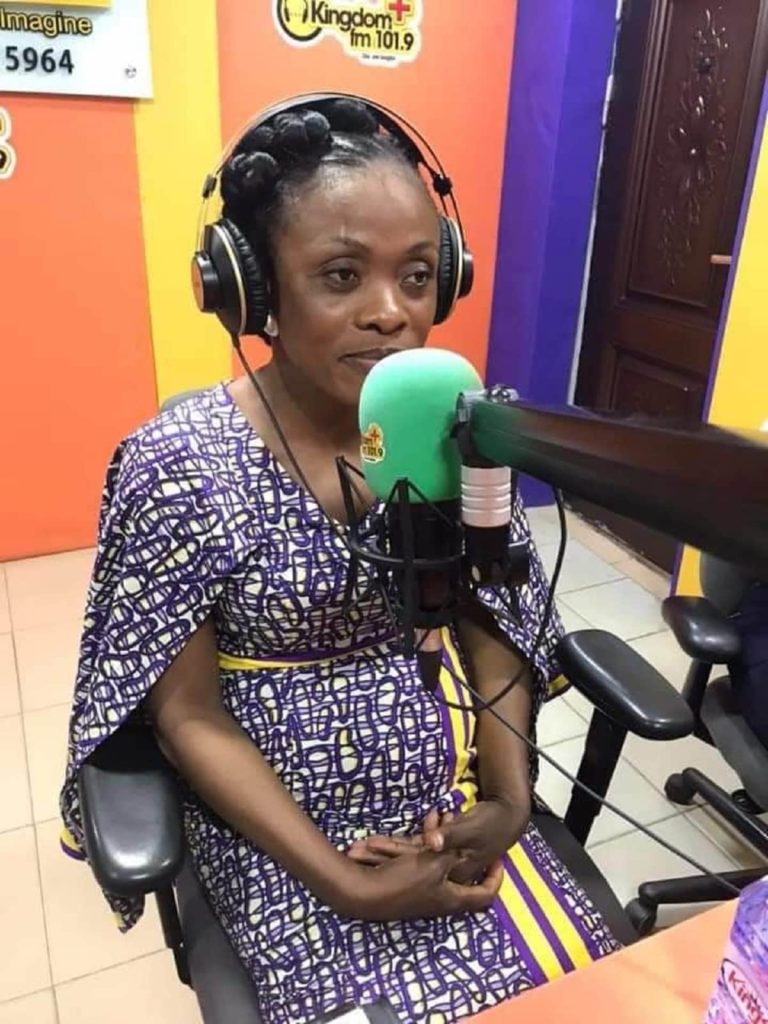 Meanwhile, Diana Asamoah is well over forty years but not married yet.
She has said many times that she is waiting on God for a life partner as she is not convinced about getting married now.
READ ALSO: Sonnie Badu Celebrates Six Years Of Marriage With Wife Annie; Shares Throwback Photo With John Dumelo and Kwesi Appiah (See)
Asamoah was in the news recently after she recounted that she nearly hit a woman with a Bible after she prophesied to her that she would marry a pastor.
Asked what prompted her action to attempt hitting the woman, Asamoah said Ghanaian pastors are currently causing too much problem and so she would not want to be involved with any of them.