Medikal Insults Popular Blogger, Ameyaw Debrah Over His Supposed Reaction To The Alleged Fake Rolex Brouhaha (Video)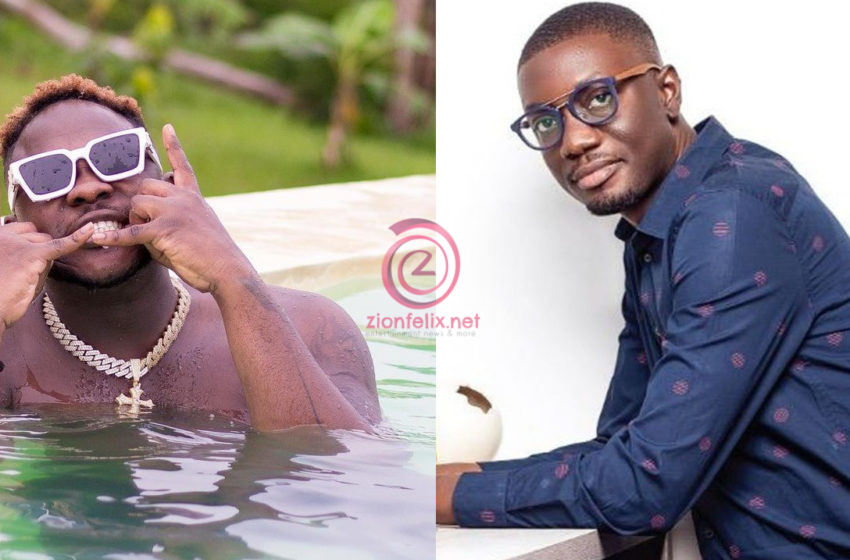 Award-winning rapper, Medikal has landed a literal heavy blow at the face of celebrated Ghanaian blogger, Ameyaw Debrah as the trolls in relation to the alleged fake Rolex he wore recently intensifies.
The rapper who has appeared nonchalant about the whole brouhaha has singled out the popular blogger to bash him.
READ ALSO: Dr Kwaku Oteng Gifts Kuami Eugene Fresh Range Rover Velar (See Photos)
In a video we have seen online, Medikal used Ameyaw Debrah's face and mouth to insult him mercilessly.
He also said that multiple award-winning blogger cannot even walk into Rolex outlet to acquire the same watch he is trolling him over as fake because he does not have the needed b@lls to do so.
Medikal went on to brag about his wealth and how he can buy the watch which is reported to cost $0,000 any day.
Watch the video below