Most Takoradi Guys Are Opportunists, All They Want Is My Money – Comedienne Maame Esi Forson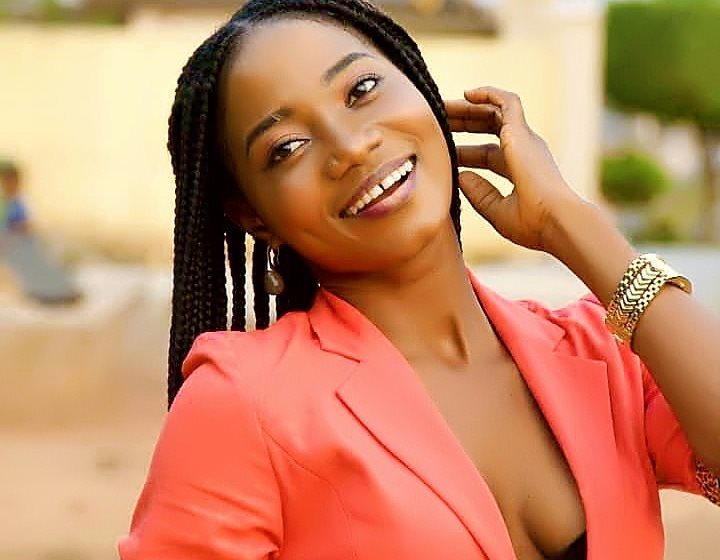 Oh, the gigolos won't leave the young girl alone…
Young Ghanaian actress and producer, Maame Esi Forson has said most of the guys in Takoradi are opportunists.
After mentioning how well she is endowed and the properties she has acquired, Maame Esi told ZionFelix in an interview on the 'Uncut' Show that she is careful about the guys in her locality.
READ ALSO: The Source Of Maame Esi's Wealth And Many Properties Revealed; Turns Out She Was Not Blowing Hot Air – Watch Video
The young comedienne and producer revealed she is single and won't rush to be in a relationship.
When the interviewer interjected that no man can afford her because of her wealth, the 23-year-old actress answered most of the guys in Takoradi are opportunists and they are after her money but not love.
Maame Esi, however, indicated that she will be ready to settle down in two years' time.
She is looking forward to tie the knot with a visionary man, tall and someone who is also financially sound.
READ ALSO: T-Frank Features Filaman And Kroleo On 'Abena' – Watch Visuals
Maame Esi Forson stressed that she cannot be with someone who doesn't have anything and wants to share her properties with her.
She added that it is important for her and her future husband to save more money to take care of their kids.
Maame Esi is hoping to have three (3) kids in the future and aim to gain international recognition with her craft.
Watch the full interview below.