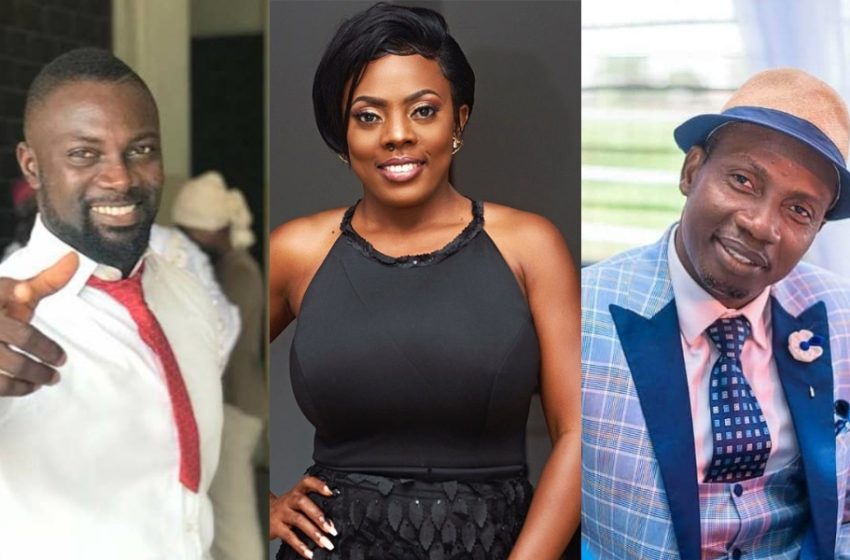 Stop Telling Media Houses To Ban Lutterodt; Ban Him From Your Station Only – Miketwo Tells Nana Aba Anamoah (See Post)
Adom FM presenter and journalist, Miketwo Miketwo, has asked Nana Aba Anamoah not to order all media houses around by asking them to ban Counselor Lutterodt due to his comments.
Miketwo, in a Facebook post, asked that Nana Aba be told to do the needful if she did not want to see Counselor Lutterodt at her media outfit but not tell all other media houses how to do their jobs.
READ ALSO: I've 6 Bedroom House, 10 Taxis, 25 Plots Of Land & More – 23-Year-Old Maame Esi Forson Brags
According to Miketwo, all media houses have their own style of running their programmes so what someone might consider bad for the airwaves may not appear that way for another media house.
Miketwo Miketwo's post on Facebook read: "One should tell Nana Aba Anamoah that every media house has its own 'media house style' to create content, if it is a shame to host Lutterodt it wouldn't be a shame to any other media…ban him from ur station-don't fight any body…"
SEE POST BELOW: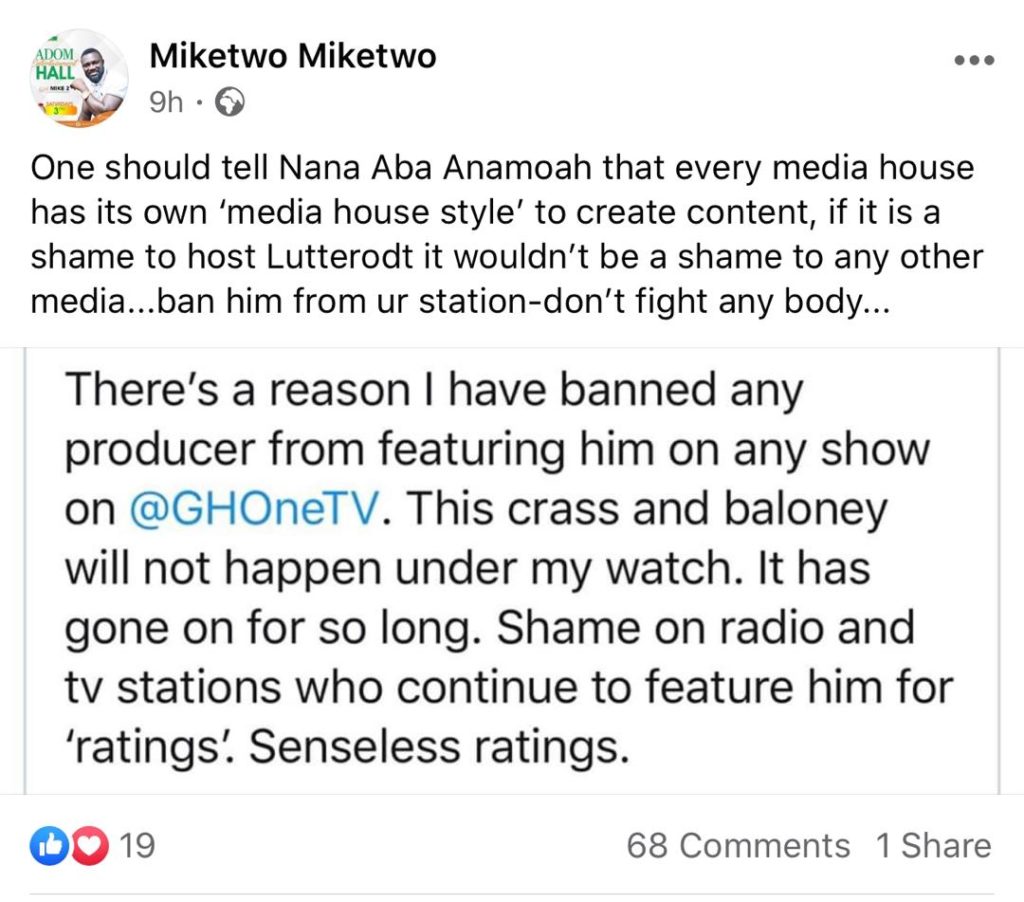 He added that Nana Aba was free to ban Lutterodt from GHOne TV but she should not fight any media outfit that wanted to grant audience to the controversial man of God and counselor.
Miketwo Miketwo's comments come on the back of Nana Aba Anamoah and a few concerned Ghanaians asking that media outfits in Ghana ban Counselor Lutterodt over his comments about rape and rape victims.
Nana Aba made a post saying she was not going to sit and watch Counselor Lutterodt come to her TV station to make such comments.
READ ALSO: Beast Of No Nation Star Abraham Attah Turns Rastaman In America (See Photos Of How He Looks Now)
Counselor Lutterodt became the topic for discussion on social media after he claimed that rape victims enjoy the act of rape at a point.
The outspoken counselor added that his comments were based on research and on the fact that many rape victims mostly ended up having affairs with the rapists.
These comments infuriated many Ghanaians who have signed a petition to have the counselor banned from appearing on both TV and radio.