Ola Michael Expresses Worry For Akuapem Poloo's Child Following Her Imprisonment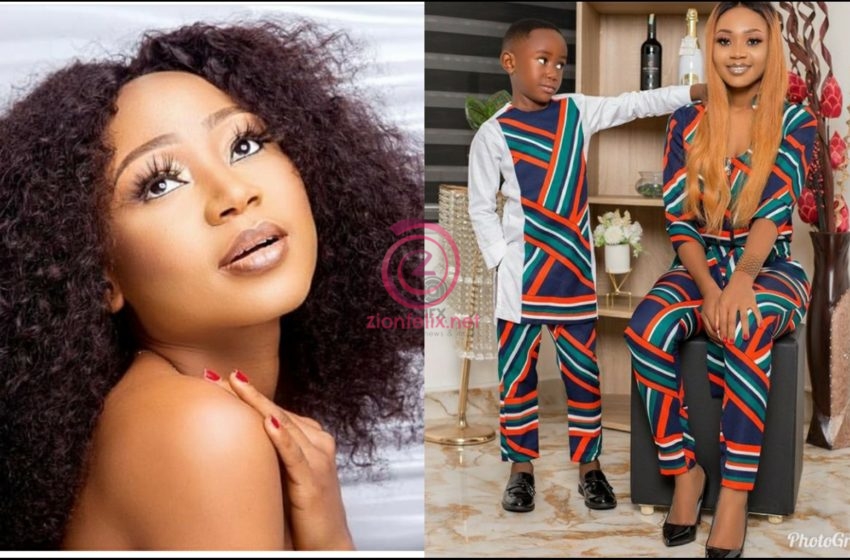 The 90 days imprisonment of Akuapem Poloo earlier today is currently receiving a lot of reactions on social media.
So far, a lot of top celebrities have described the sentence as a harsh one and requested that she be pardon because she has learned her lessons dearly.
READ ALSO: Reggie Rockstone Jabs Serwaa Amihere For Criticising Those Begging For Akuapem Poloo (See Their Beef)
Amidst all the wild reactions, Ghanaian movie director cum radio personality, Ola Michael has taken to his social media pages to have his say.
In a post sighted on his Facebook page, Ola Michael said that he feels that the son of Akuapem Poloo will be going through serious trauma because he is the one who is believed to have caused the troubles of her mother.
"I have been thinking about the trauma the child would go through, thinking he's a reason his single parenting mother, will be in prison," a portion of his post reads.
READ ALSO: Akuapem Poloo In More Trouble As Akuapem Chiefs Disown Her Following Jail Term (Watch Video)
The Entertainment Ghana show host also dropped a shade for the people who were happy that she was being prosecuted in court and asked that they throw a party and invite him because she has finally been imprisioned.
Read his full post below
"@akuapem_poloo has been handed a 90days prison sentence. I have been thinking about the trauma the child would go through, thinking he's a reason his single parenting mother, will be in prison. HmmmmThose that want to throw a party, pls start your preparation. I am saving for a schadenfreude party at yours. God is king."