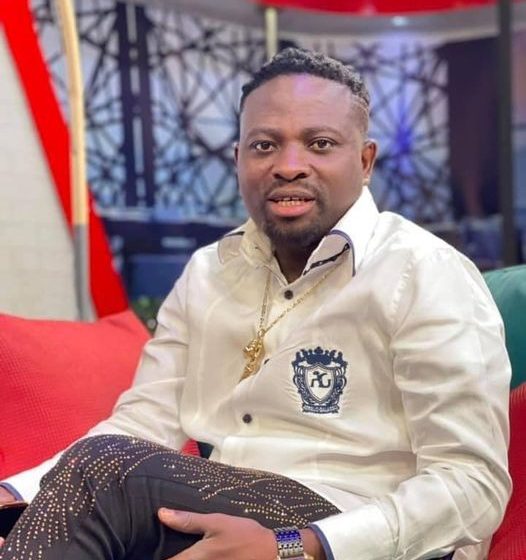 Old-Time Friend Of Brother Sammy Reveals His Real Attitude
An old-time friend of Brother Sammy has revealed his real attitude.
In a post sighted by Zionfelix.net, Papa Eben, who has known the popular Gospel musician for about 14 years now, gave some hints about him.
According to him, Brother Sammy is the 'Boys Boys' type.
He also described him as a fashionista, jovial and controversial.
READ ALSO: Teacher Kwadwo Refixs Black Sherif's 'Second Sermon' As He Intensifies His #FixGES Campaign – Listen
Papa Eben added that Brother Sammy doesn't live his life to impress anyone as a Christian.
He wrote: "I have known Brother Sammy for like 14 years now way back when I was a small boy before he hit the limelight at CCC old site Airport Roundabout. We used to attend prayers with my mum and siblings at that church and Sammy and other guys used to lead us in praises and worship.
"I am not surprised he's now everywhere because I saw it coming. He has been a Fashionista, jovial and controversial person since, he's the "Boys Boys" type too to the extent that he will come to our hood and when he see you passing by to town he will just blow his Car horns, chat with the guys and all that.
"Sammy Tuga is not that kind of Gospel Artist who lives his life just to you know suit the way an exact Christian should live his or her life. He has his flaws though but he's a great guy, when it comes to worship too don't go there. My God is. Akoa p3 life ne ak3se sem. Shoutouts to his Manager Apha Romeo another affable guy."
Papa Eben's comment comes after Brother Sammy's appearance on UTV last Saturday.