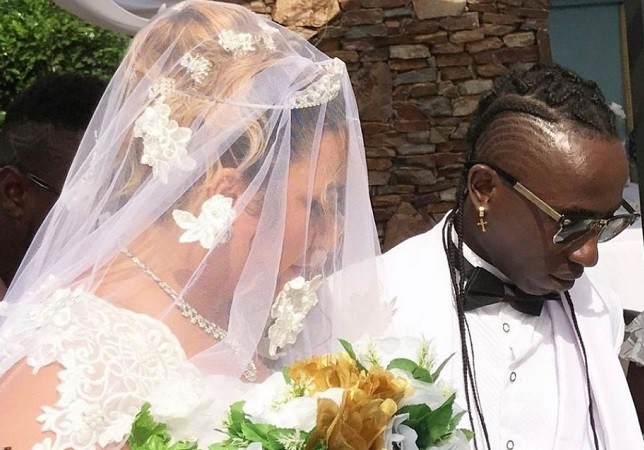 Patapaa's Wife, Liha Miller Opens Up On How They Met (Watch Video)
Liha Miller, the wife of Ghanaian musician, Justice Amoah aka Patapaa, has opened up on how they met.
Liha Miller, who was speaking in an interview with Abeiku Santana which was monitored by Zionfelix.net, revealed that they met at Belgium for the first time.
She confessed that she liked Patapaa's 'One Corner' song, so she was happy when one of her friends who is into event organizing invited him to perform.
READ ALSO: Frank Naro Threatens To Slap A Lady In Leaked Video (Watch)
After the show in Belgium, Liha said she went to the backstage to take a picture with Patapaa.
According to her, they didn't talk much because Patapaa just shook his head when she asked for the picture, so she thought he cannot speak English.
Instead of taking her phone number, Liha stated that one of Patapaa's friends asked the number of her friend, but he never called when the number was given to him.
One year later, Liha Miller disclosed how she linked Patapaa to another event organizer in Germany.
READ ALSO: Broadcaster Bridget Otoo Provides Savage Reply To A Follower Who Requested That She Changes Photo That Is Showing Her 'Twin Towers' On Social Media
She told the organizer that Patapaa's performance in Belgium was "fire"—and she gave the organizer a video she shot.
Interestingly, they met again in Germany, where they spend more time together before she came to Ghana to meet the family of Patapaa.
Liha's flashback story follows their marriage ceremony which took place over the weekend.
Watch the video below.