Rev Obofour, Wife Blows Cash At Son's Wedding, Give Bride And Groom Car, Cash, Land & More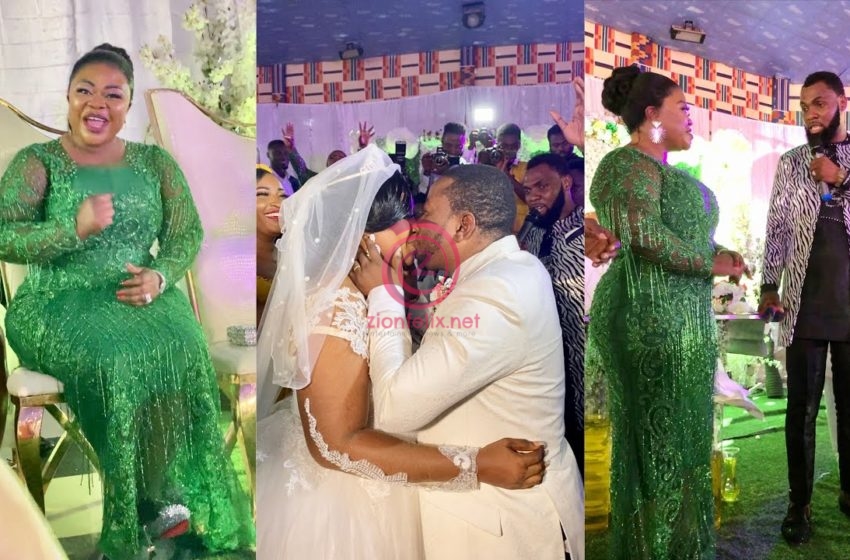 The leader of Anointed Palace Chapel (APC), Reverend Francis Antwi, well known as Obofour, has done what he is best known again.
Displaying of money is not a new thing when you mention his name.
The benevolent man of God and his wife, Rev Mrs Ciara Antwi aka Bofowaa, splashed a lot of money at the wedding of their 'son'-Alpha Romeo—who is also the manager of Brother Sammy.
READ ALSO: Praye Tietia And Praye Tintin Releases Campaign Song For Nana Addo (Watch Visuals)
Rev Obofour, who officiated the wedding between Romeo and his wife, advised the couple on a lot of things.
He further counselled Romeo to make him proud.
Rev Obofour also gave the couple a car, cash, land and other things.
READ ALSO: Popular Radio Presenter, Nana Yaw Sarfoh Sadly Bids Farewell To His Mother In Kumasi (Watch Videos)
He sang the praises of the groom as a humble personality.
The popular man of God appreciated how Alpha Romeo has served him.
Many popular figures attend the beautiful ceremony.
Watch the video below.