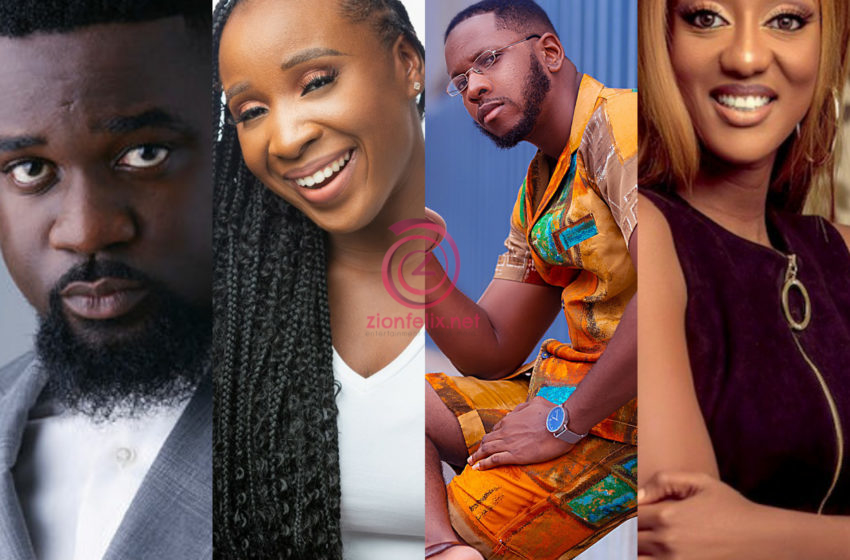 Sarkodie, Others Inspire Millions in Malta Guinness "Enjoy a World of Goodness" Campaign
Malta Guinness Influencers Sarkodie, Naa Ashorkor, Sister Derby, Giovani Caleb, Regina Van-Helvert, Dr. Vanessa Karbo-Mensah, Aaron Adatsi and others; have for four weeks, been inspiring and motivating millions of fans to feel and be their best in the Enjoy a World of Goodness campaign.
The Influencers have shared quotes that inspire them to achieve tasks in their lives with their fans, encouraged their followers to push themselves to unearth hidden talents that could become income earning for them post covid-19 era, and have rewarded some fans with Malta Guinness giveaways. Overall, these influencers have succeeded in creating a world of good for their fans, thanks to Malta Guinness.
READ ALSO: Kelvynboy Drops New Song 'Wetin Be SARS' – Listen
An activity that is expected to unearth talents, is the Malta Guinness Karaoke under the hashtag #MGKaraoke. Sarkodie and Sister Derby will lead their fans to post videos of themselves singing a song and reward the video with the most reactions with Malta Guinness products and a Beats-By-Dre Headset. At the end of the campaign the individual whose video has the most number of reactions will walk away with an iPhone 11 Pro.
Rooted in Malta Guinness' philosophy of creating a can-do attitude in its consumers, the Enjoy a World of Goodness campaign has seen the influencers inspire holistic wellness among followers on social media, a move by the brand to engage more of its consumers in a meaningful way.
READ ALSO: #EndSARS: Sista Afia Disappointed In Buhari's Tweet
The campaign is part of a number of activities Guinness Ghana is championing as part of the company's 60th anniversary celebrations this year.
Follow the hashtag #MGMoments for an inspiring journey and fun surprises.