Ghanaian Dancehall superstar Shatta Wale, born Charles Nii Armah Mensah, has been making big strides with his music career lately.
Barely two weeks after the release of the phenomenal Already music video with Beyonce, Shatta Wale has made it onto Billboards Social 50 chart.
READ ALSO: King Already: Shatta Wale Opens Up His Ultra-Modern Office To The Rest Of The World (See Lovely Photos)
In what is his debut appearance on the chart, Shatta Wale took the 48th position on the list released for the week.
The Billboard Social 50 is a popularity chart that ranks the most active musical artists on the world's leading social networking services.
Its data, which is published by Billboard and compiled by Next Big Sound, is based collectively on each artiste's weekly additions of friends, fans, and followers, along with artiste website views and streaming media.
SEE CHART BELOW: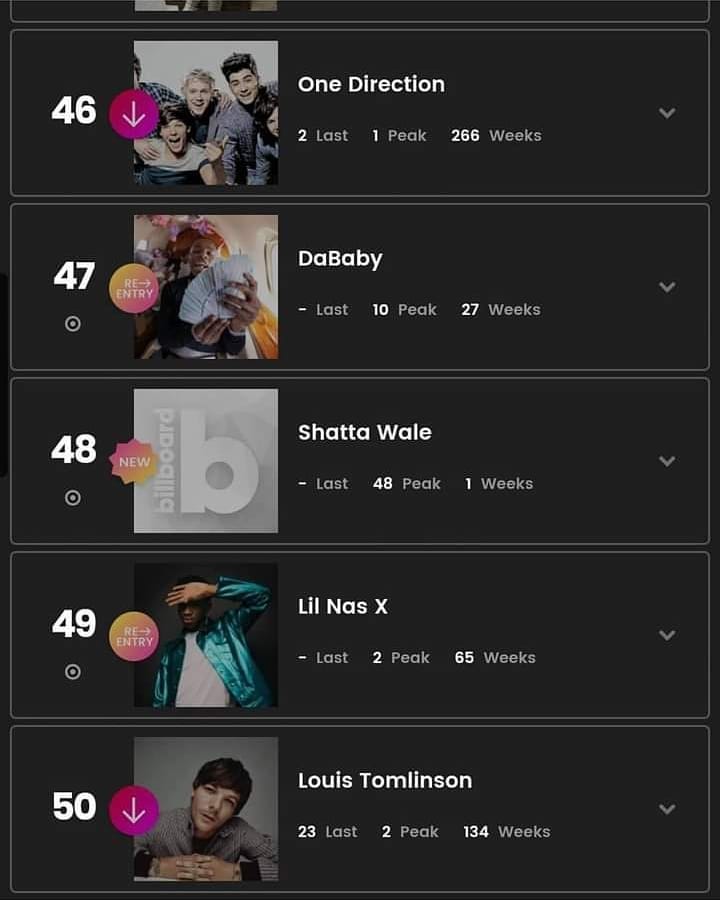 The chart initially only retrieved its data from YouTube, Vevo, Facebook, Twitter, Myspace, and iLike to create its ranking, but in November 2012 was expanded to include SoundCloud and Instagram.
Data from Vine and Tumblr were added to the chart in June 2015. With the kind of buzz Shatta Wale's video with Beyonce generated on social media, it comes as a little surprise that his social media influence has gone so high for such recognition.
READ ALSO: American Superstar DJ Khaled Shows Massive Support To Ghanaian Dance Group De_Gamechangers (See His Post)
By his appearance, Shatta Wale has become the second Ghanaian artiste to be listed on the chart in about four months.