Stop Disgracing Yourself – Joint 77 Goes Hard On Pope Skinny Over His Comment About Shatta Wale's Video With Beyonce (Watch)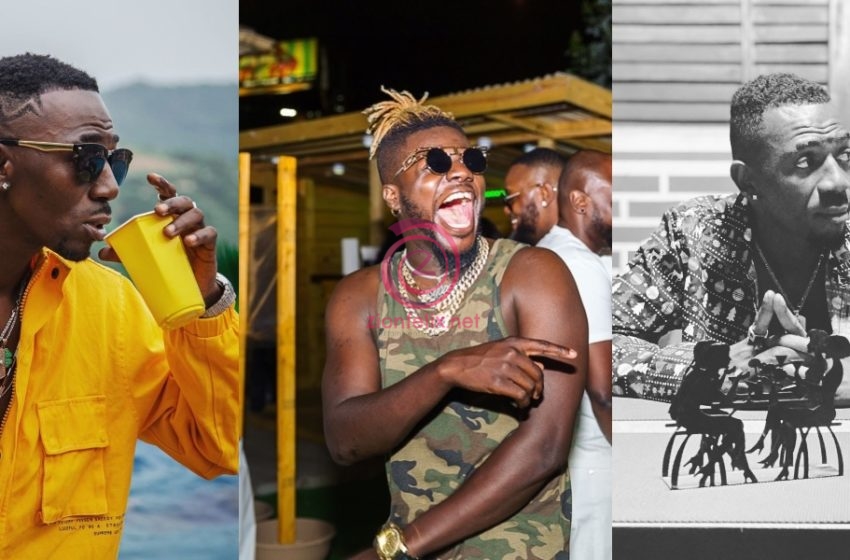 Joint 77 formerly of SM MIlitants of Shatta Movement, has descended heavily in Pope Skinny for questioning Shatta Wale's video With Beyonce and describing it as fake and photoshopped.
Speaking in a video, Joint 77 stated that if Pope Skinny felt that Shatta Wale had wronged him in any way he is at liberty to throw jabs at him but not at this moment.
READ ALSO: Throwback Video Of When Wiyaala And Arnold Asamoah-Baidoo Were Like Best Friends And Danced Together Pops Up (Watch )
According to him, this is a great achievement for Shatta Wale which needs congratulatory remarks so Pope Skinny should congratulate Wale and stop the hate.
According to Joint 77, Pope Skinny feels he can say anything at any time because of the linguist title he had been given.
WATCH VIDEO BELOW:
He further advised Pope Skinny to stop disgracing himself by making comments that would bring him to public ridicule.
Joint 77's reaction is in response to a recent video of Pope Skinny that has gone viral.
In the video, Pope Skinny was heard stating that Shatta Wale and Beyoncé's video was fake and photoshopped.
READ ALSO: The Video Is Fake – Pope Skinny Speaks About Beyonce And Shatta Wale's Already Video (Watch)
He also made claims that the "green dancers" were also photoshopped and that Beyonce never stepped foot in Ghana.