Earlier yesterday, Ghanaian rapper who performs under the stage name Strongman Burner caused a frenzy on social media after he shared an adorable photo with two plus-size young ladies.
Apparently, the picture was taken from a video shoot session for one of the rapper's projects which is yet to be officially released.
READ ALSO: Stonebwoy shares a lovely video chilling with his wife in the streets of Jamaica
Because Strongman is hardly seen in such compromising positions, this picture has taken over social media trends and received mixed reactions from Ghanaians.
Many of his fervent fans are bigging him up for now adopting the Hip-hop lifestyle.
Amidst the praises from social media users, Nana Ama Strong, the rapper's baby mama has dropped an awkward comment which has raised eyebrows.
It seems Nana Ama Strong has a strong conviction that her sweetheart might be lured to spend time with the ladies in the pictures after the video shoot.
Ama Strong's reaction, although brief, revealed a lot about her suspicion and why she could be thinking the worst as far as the picture shared was concerned.
Take a look at the screenshot below to know more…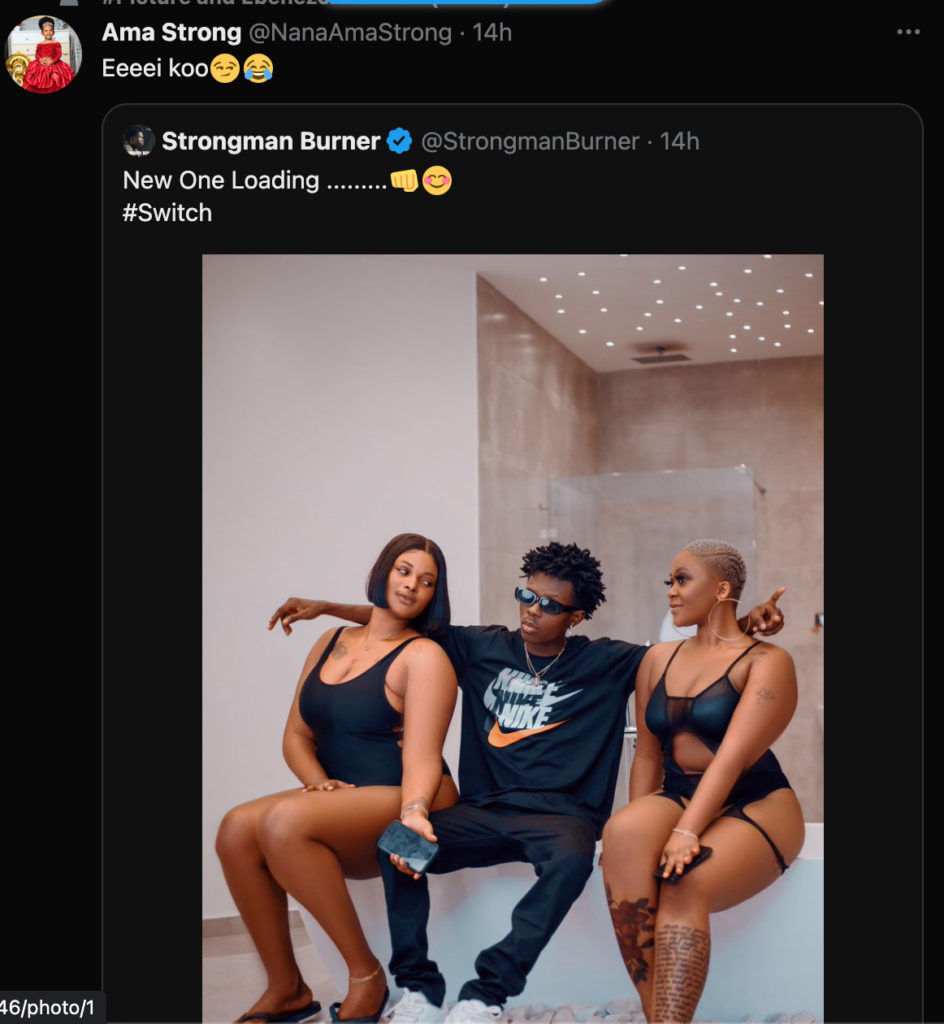 Maybe Nana Ama Strong only wanted to join the conversation and meant no harm with her comments because the two have been through thick and thin and won't allow this trivial issue to destroy their affair.
Strongman and Nana Ama Strong have both been blessed with a beautiful lovely girl named Simona Osei
READ ALSO: Meet Aklerh: The Talented Reggae/Dancehall Artist Poised To Give The Big Guns A Run For Their Money