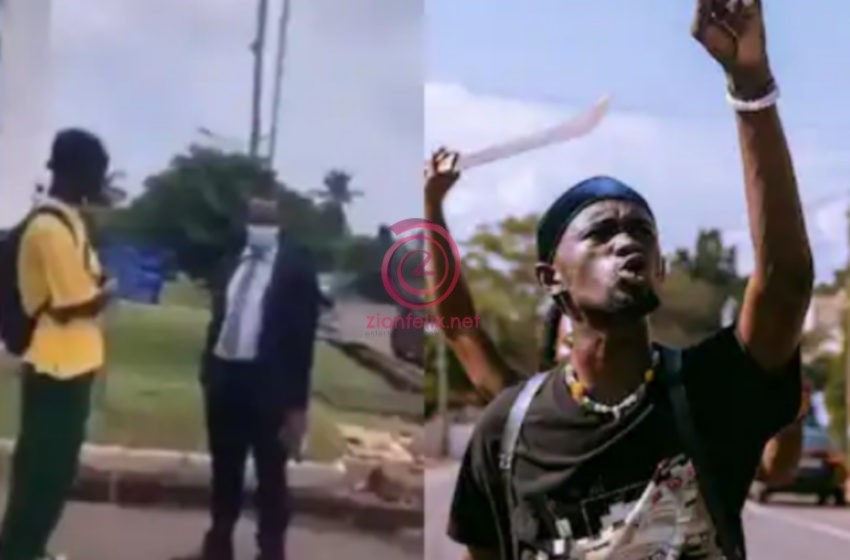 Superstar From Where? – Lecturer Questions After An Encounter With Black Sherif (+Video)
"Superstar from where?" was a rhetorical question a lecturer asked after he had an encounter with Black Sherif.
The University of Professional Studies, Accra (UPSA) lecturer had no knowledge about who Sherif was, in a video Zionfelix.net has obtained.
He asked why he's dressed like that—when the school has its dress code.
While he was asking Black Sherif questions, someone answered that he's a superstar.
READ ALSO: Video: Bishop Obinim Reacts To Black Sherif's 'Second Sermon'
The lecturer then questioned, "Superstar from where?"
The person added that everybody knows him—and Sarkodie has even posted him.
Not convinced, the lecturer uttered that Sarkodie does not wear an earring.
He was firm on his decision not to allow Sherif to enter the school.
Watch the video below.