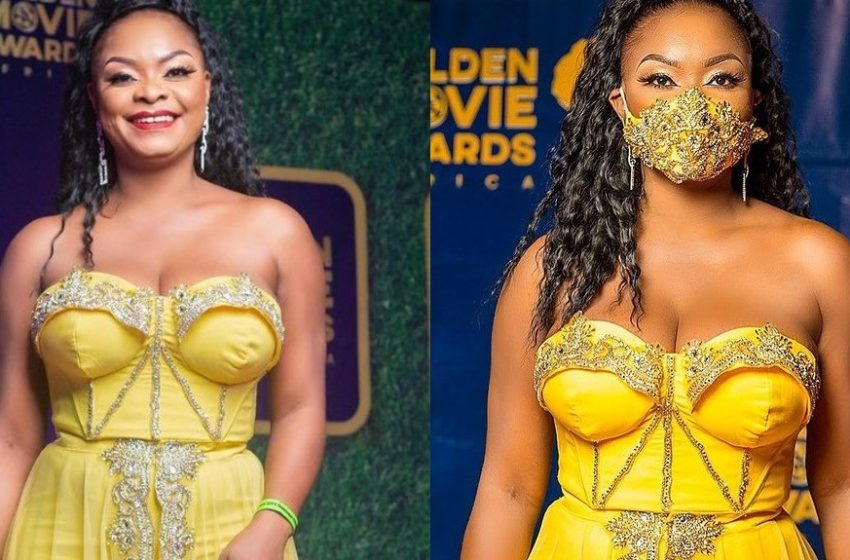 Vexmad Beverly Afaglo Angrily Reacts To Reports Saying That She Was One Of The 'Worst Dressed Celebrities' At The 2020 Golden Movie Awards
Angry actress Beverly Afaglo has taken exception to a report saying she was one of the worst dressed celebrities at the 2020 Golden Movie Awards event which took place over the weekend.
Her reaction and anger come at the back of a report she sighted on the blog of Pulse Ghana which is titled 'Worst Dress Celebrities'.
READ ALSO: Badu Kobi Never Gave A False Prophecy, Mahama And Trump Will Be President In 2021 – Mr Beautiful
In the report, other top celebrities like Toosweet Annan, Vicky Zugah, Elikem Kumordzi, Osebor The Zaraman and also made the list.
While the other names on the list have so far not said anything about the report, that is publicly, actress Bervely Afaglo has on her part come out to angrily react.
In a post she made on her Instagram page, she jabbed Pulse Ghana over their publication and also chastised the official photographers who covered the event for doing a very terrible job at taking her photos.
READ ALSO: Efia Odo Says She Going To Fix Her Small Backside Days After Her Bestie, Shatta Wale Met Hajia Bintu (Video)
Beverly also went on to vow that she will never pose for any low-quality camera again on the red carpet.
"@pulseghana says I was the worst dressed at the Golden Movie awards ….. I don't blame them, I blame the horrible pictures the so called official photographers of the event took of me. I've learnt my lesson, I'll never pose for any 3310 cameras anymore mtcheeeewww 😡😡😡😡😡😡," she wrote