Efia Odo Says She Going To Fix Her Small Backside Days After Her Bestie, Shatta Wale Met Hajia Bintu (Video)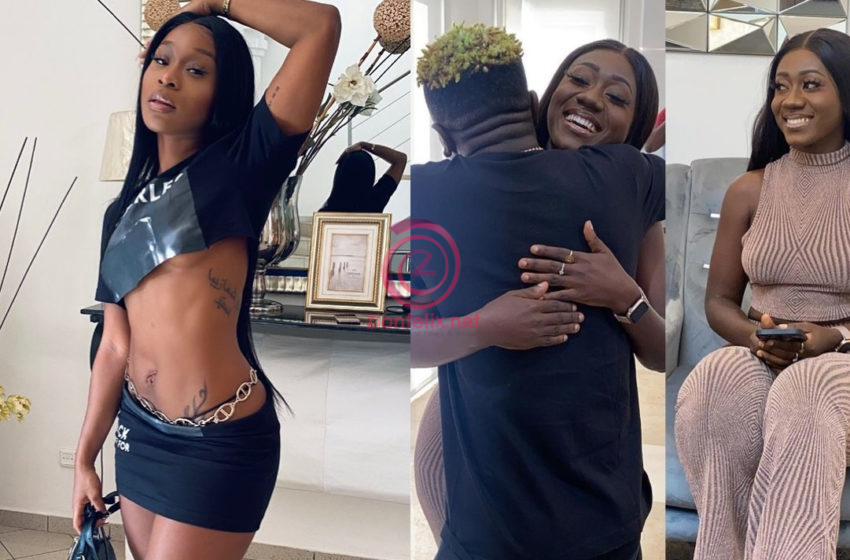 Ghanaian socialite, Efia Odo has announced that she is going to fix her small backside surgically in a post we have sighted on her Instagram page.
Sharing a video that has her flaunt the 'little' backside she has on her page, Efia Odo added the caption, "Imma get my ass done".
READ ALSO: I Won't Allow You To Clothe My Children With Your Skirts – Osebo's Ex-Wife
Even though it has her body and she can decide to do whatever she thinks best of it, it is worthy to note that her announcement comes just days after her bestie, Charles Nii Armah Mensah Jnr aka Shatta Wale met with the curvaceous Hajia Bintu.
It is also necessary to note that in the last few days, there has been a lot of talk about Hajia Bintu online largely because of her big backside and curves.
READ ALSO: Singers Tiisha And Akiyana Caught On Camera Touching Themselves The 'Lesbobo' Way (Video)
Again, as a result of these same enviable curves and mountainous backside, Efia Odo's bestie, Shatta Wale has even go ne the extra mile to record a song with her name and they recently met in his house to shoot a video for the song.
Maybe it is a mere coincidence but the timing of Efia Odo's announcement and the meeting between Hajia Bintu and Shatta Wale recently can certainly not be ignored.
Anyway, her announcement is already receiving missed reactions from her followers online. While some want her to fix it and get a bigger one, others claim they like what they see now.
See the video below