Vexmad Wendy Shay Curses Keche Joshua For Calling Her Depressed (Screenshot)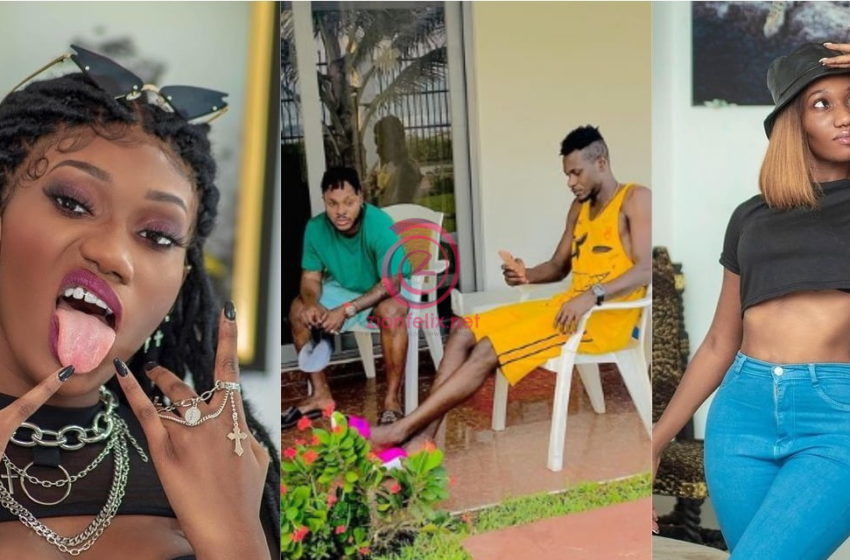 Apparently, what was meant to be a joke from the camp of Keche Joshua to the one of singer, Wendy Addo aka Wendy Shay has resulted in the former chopping some cool curses.
Following Keche Joshua's decision to mock Wendy Shay and claim that she needs medical help in a video posted to his Instagram page yesterday, the Rufftown Records singer has reacted with a curse and insults.
READ ALSO: Hajia Bintu Confirms Her Huge Back Is Natural With Unseen Teen Photo
According to Wendy Shay in a tweet seen by zionfelix.net, Keche Joshua should really be ashamed of himself for making a joke out of a serious issue.
She added and cursed that people will do worse things to the male singer's daughter someday.
She tweeted: "kecheJoshua are you not ashamed of yourself?.your Wife shd be ashamed of you ..an old artiste mocking a fellow young artiste who is a woman They will do worst things to your daughter For your Info I'm not on drugs and I'm not going thru anything Hater! #bringbackprayfortheworld".
kecheJoshua are you not ashamed of yourself?.your Wife shd be ashamed of you ..an old artiste mocking a fellow young artiste who is a woman
They will do worst things to your daughter
For your Info I'm not on drugs and I'm not going thru anything
Hater! #bringbackprayfortheworld

— Queen Shay (@wendyshaygh) January 13, 2021