Wendy Shay Rides "Pragya" To Promote Her New Song (Video)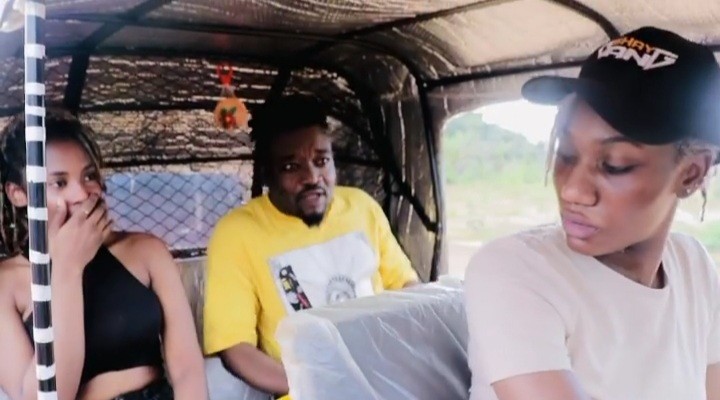 Ghanaian singer, Wendy Shay has been spotted riding a tricycle popular known in Ghanaian parlance as "Pragya".
The singer was acting as the rider of the tricycle while the CEO of Rufftown Records, Bullet and Kiki Marley acted as passengers.
The Rufftown Records trio shot the video to promote Wendy Shay's latest hit song titled "Krom Ay3 Shi (Ebefa).
READ ALSO: Psalm Adjeteyfio Was Given Money By Prophet Badu Kobi To Build His House – Mr Beautiful Drops Secret
The song released by Wendy Shay early September depicted the hardship people are facing in the country and called on successful people to show others the way.
In the video, Wendy Shay claimed she was riding the pragya because of hardship while Bullet also said he was visiting another record label to see if he can get a hit for Kiki Marley.
Watch the video below: