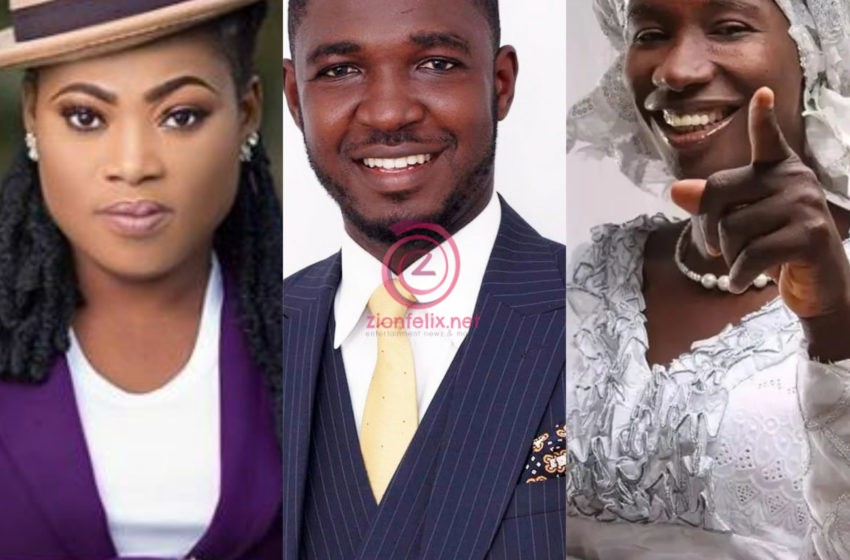 What Cecilia Marfo Did To Joyce Blessing Was Needless – OB Nartey Condemns
A renowned Ghanaian radio presenter, Kwame OB Nartey has condemned Cecilia Marfo's behaviour towards Joyce Blessing.
Cecilia Marfo ordered Joyce Blessing to go and take back her husband after she snatched her microphone when she was performing at an event in Kumasi.
OB Nartey, who was the MC at the event, told ZionFelix that he tried to stop the veteran musician who came with a force.
READ ALSO: SarkCess Music Denies Rumors Of Sarkodie's Death
He stated that Cecilia's action was needless, uncalled for and very unprofessional.
The Vision 1 FM presenter revealed he told Joyce Blessing not to react following the incident.
He was okay about how Joyce kept her composure when Cecilia Marfo acted like she was possessed by the Holy Spirit.
OB further stated that he rendered an unqualified apology to Joyce Blessing after Cecilia Marfo's embarrassing action.
READ ALSO: What Cecilia Marfo Did To Joyce Blessing Was Madness – Popular Music Producer Fires (Video)
He stressed that the woman was very wrong for what she did because the Spirit of God does not utter confusion.
Listen to his interview with ZionFelix below.