Wonders Shall Never End: Residents Of Chiraa Lives In Fear After Finding A Crocodile At The Cemetery (Watch Video)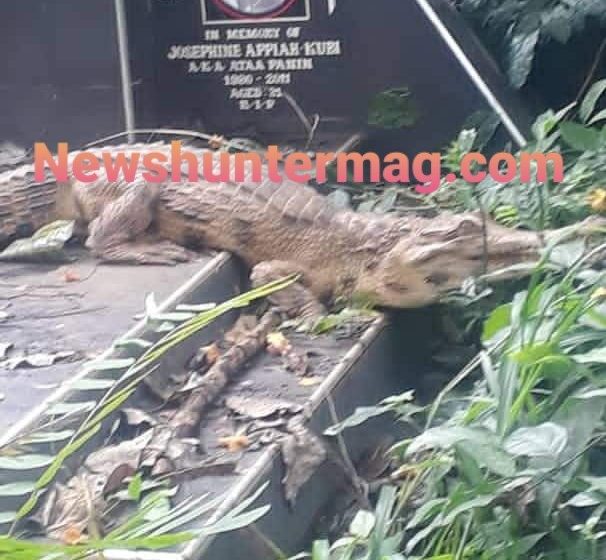 Wonders they say shall never end and it's very true!
The residents of Chiraa in the Bono Region are living in fear.
This comes after a crocodile was found at the cemetery.
According to a report by Newshuntermag.com that Zionfelix.net has come across, the crocodile invaded the Chiraa cemetery a few days ago.
READ ALSO: Lilwin Should Accept It, Dr Likee Is The Man Of The Moment – Yaw Dabo
It was found by some young men who subsequently filmed it. They argued whether it's a crocodile or not.
Strangely, the crocodile disappeared after a libation was poured.
Watch the video below.