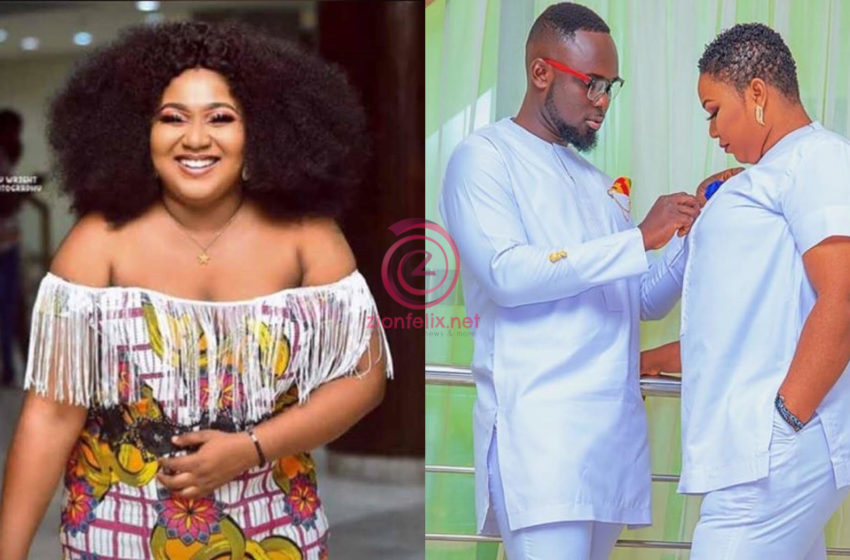 Xandy Kamel Exposes Other Ladies Who Have Been Trying To Ch0p Her Huband After They Got Married (Video)
Outspoken Ghanaian actress um TV presenter, Xandy Kamel has in a recent interview alleged that some ladies have been flooding the inbox of her husband, Kaninja with proposals even though they know he is married now.
Speaking with Fiifi Pratt on Kingdom Plus FM in Accra, Xandy disclosed that a lot of random ladies keep bugging her handsome husband, King Kaninja of Angel FM/TV for his attention.
READ ALSO: Medikal 'Bows' To Criss Waddle Publicly And Shows Appreciation To Him For All He Has Done For Him (+Screenshot)
Xandy added that she was aware that they have been doing this because she is the same person managing the accounts of her husband and indicated that she laughs heartily each time she sees the messages from ladies.
"I know I gave a lot of people broken heart when I married and my husband gave broken heart to a lot of ladies who were crushing on him. Bottom line is, he is mine and the ladies who waste their time coming into his dm are just funny. He will never pay attention to them because he is mine alone" Xandy Kamel said.
Watch the interview filled with other controversial issues below