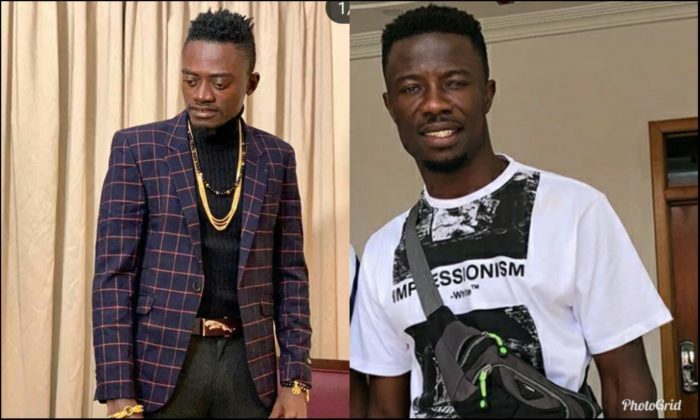 You Didn't Mind Me When I Contacted You For Two Different Movies And An Interview But You're Angry I Didn't Show Up For Your Series? – Angry Kwaku Many Blasts Lilwin In The Face
Kumawood actor, Kwaku Manu has poured his heart out after he appeared on UTV's 'United Showbiz' program hosted by Nana Ama McBrown.
Lilwin recently disclosed in an interview with ZionFelix that some of his colleagues refused to accept roles in his 'Cocoa Season' series.
It came to light that Kwaku Manu was part of the actors.
READ ALSO: You Are A Kid In This Profession; Be Humble – Kwaku Manu Tells Lilwin
Telling his side of the story on UTV last night, Kwaku Manu divulged Lilwin has refused to answer his phone calls on multiple occasions.
According to him, Lilwin started behaving that way after he contacted him to appear on his 'Aggressive Interview' show and also needed his services for about two different movies.
He found it hard to understand why Lilwin will complain about something he is at fault.
To him, his colleague has no case since he has not honoured his invite on several occasions.
READ ALSO: Meet The Ghanaian Young Girl Who Played A Major Role In Hollywood Christmas Movie, Jingle Jangle – See Photos
He stressed that Liwlin didn't need to say on social media that his colleagues declined to accept roles in his series when he is doing the same thing.
Kwaku Manu and Lilwin later engaged in a heated argument on the show after Liwlin said he was ready to pay them.
Watch the video below.