You Still Left Me To Marry Another Woman After All I Did For You – Angry Lady Curses Keche Andrew On The Street (Watch Video)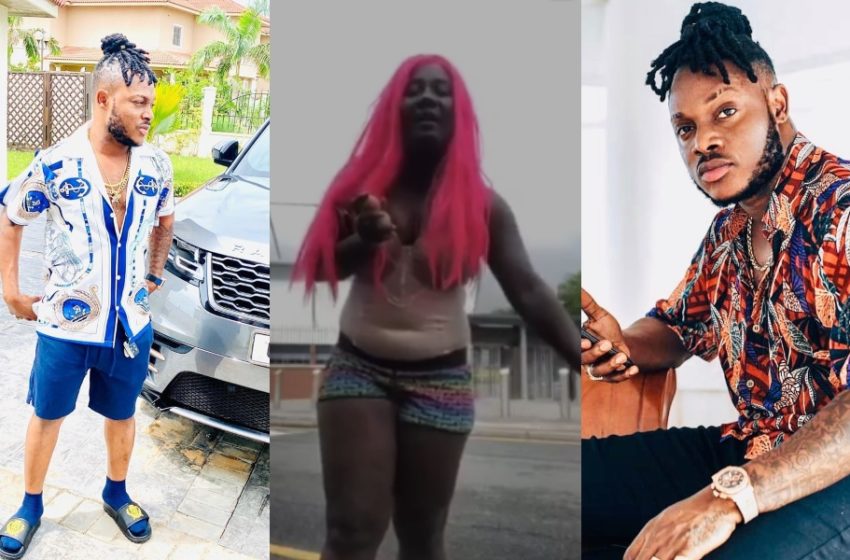 A video went viral yesterday of a very angry lady summoning gods and rivers as she rained curses on musician Keche Andrew for reportedly leaking her nudes to a blogger who in turn posted in on social media for all to see.
According to the lady, she sent the nude photos to only Keche Andrew therefore he was the only one who could leak them for her to be disgraced with them.
She went on to reveal that she was dating Keche Andrew but he dumped her to marry another woman. The angry lady added that she did not react to news of his marriage because she did not want to start any trouble.
READ ALSO: John Dumelo Sets Record As He Becomes The 1st Person to Arrive At Voter Registration Center (See Photo)
According to her, she was not seeking any form of attention from the public but was speaking out of regret.
"I didn't do anything against you when you left. I didn't do anything when you broke my hurt to marry another woman," she was heard saying in the video.
WATCH FULL VIDEO BELOW:
She also revealed that she had done so much for Keche Andrew and sacrificed a lot for him but he still left her to marry another person.
While explaining herself, the rather livid lady went on to show the particular photos she was referring to the cameras and said Keche Andrew was the only one who had copies of them.
READ ALSO: Akuapem Poloo Reacts To Controversy Surrounding Nude B'day Photo & CID Invitation; Check Out Her Response (Video)
Many social media users were taken by surprise when a lady in a pink-coloured wig standing by the roadside accused Keche Andrew of leaking her photos to someone to use to disgrace her.
She was heard in the video summoning gods and rivers from her father's hometown to curse the Diabetes singer.
She had two eggs in her hand and indicated that one egg was for Andrew Keche while the other was for his friend.