Akuapem Poloo Reacts To Controversy Surrounding Nude B'day Photo & CID Invitation; Check Out Her Response (Video)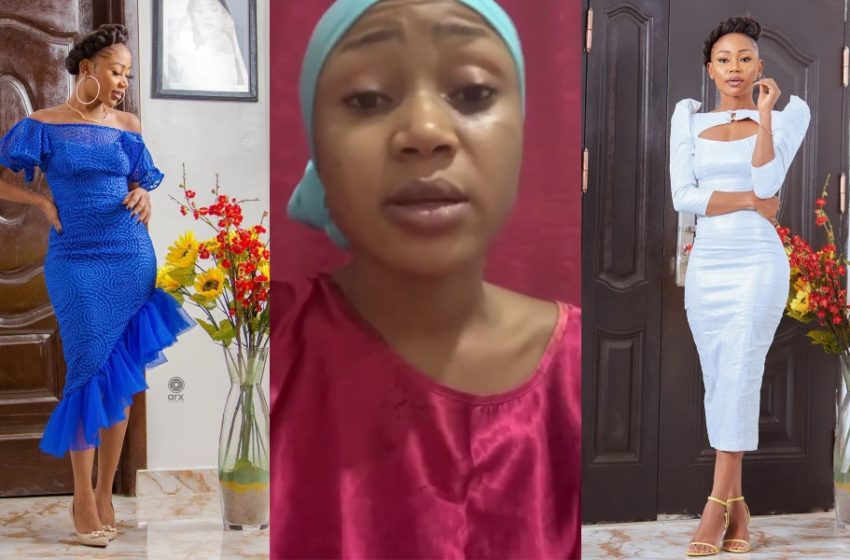 Actress and musician Rosemond Alade Brown, popularly known as Akuapem Poloo, has reacted to the hulabaloo surrounding a photo she posted on her son's birthday in which she was stark naked and her son in underpants.
In an interview posted on the IG page of Zionfelix, the video vixen indicated that anything she posts is a message in an artistic way.
She added that she was trying to send a message to people who do not regard their parents after they have toiled to raise them up from when they were babies.
She admonished people not to run away from their parents but rather embrace them and get close to them no matter how naked they may be.
READ ALSO: John Dumelo Sets Record As He Becomes The 1st Person to Arrive At Voter Registration Center (See Photo)
Akuapem Poloo added that nakedness was not the situation where one does not have clothes on but could also mean someone is exposed.
She went on to apologize to anyone who got hurt by her post but she made a post with no bad intention attached to it.
Akuapem Poloo said she had received a lot of calls and granted interviews to a number of radio stations.
She revealed that she was spending time with her family and went ahead to apologize to all her fans once again.
WATCH VIDEO BELOW:
Akuapem Poloo made headlines on the last day of June 2020 when she posted a picture of her fully naked and that of her son who was just in underpants on his birthday.
The photo generated a lot of debate on social media with some people praising her motherliness while others bashed her for indecent exposure.
READ ALSO: Comedian Too Much Spotted In Heated Argument With Lady Over Handbag At Radio Station (Watch Video)
Later that same day, it was reported that Child Rights International petitioned the Director General of the Criminal Investigations Department (CID) of the Ghana Police Service over the said post.
According to the child rights group, Akuapem Poloo had violated some laws with her post and wanted actions to to taken to that effect.
Checks made later by Zionfelix.net on the IG Page of Akuapem Poloo revealed that the actress had taken down the controversial post and replaced it with a decent mother and son photo.