Media General has yet again grabbed another media personality from their competitor's Excellence In Broadcasting Network.
Just yesterday, news went rife that the former host of 'Showbiz on Starr' on Starr 103.5 FM, Caleb Nii Boye has resigned from his various roles at EIB Network.
READ ALSO: Forget Booking Me If You Cannot Afford, I Am Expensive – Sonnie Badu Announces
News coming in this morning indicates that he has switched camps and now joined Media General.
From what we are picking up, Caleb will play the same roles he used to play at EIB as a producer, presenter, and any others the media network find prudent.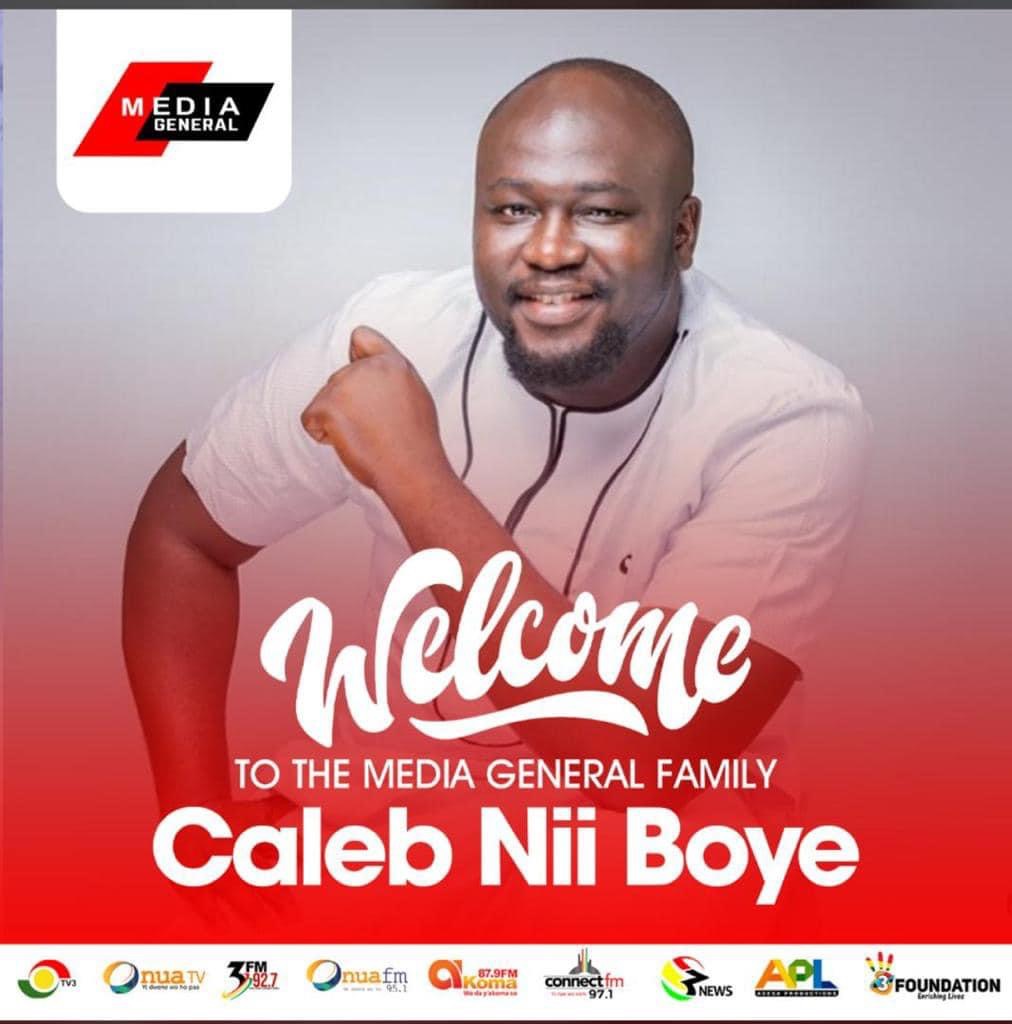 READ ALSO: Confusion Rocks As Joyce Blessing's Former Publicist Shares Counter Age Of Musician As She Celebrates Her 36th Birthday
Before he resigned from EIB yesterday, Caleb was the host of 'Showbiz on Starr' on Starr 103.5 FM.
Caleb, a former student of the Ghana Institute of Journalism, started his career with Radio GIJ.
He passed through the ranks as a production assistant, and later a full-time producer at Starr FM before landing his role as a presenter.
We at zionfelix.net congratulate him on this new job.