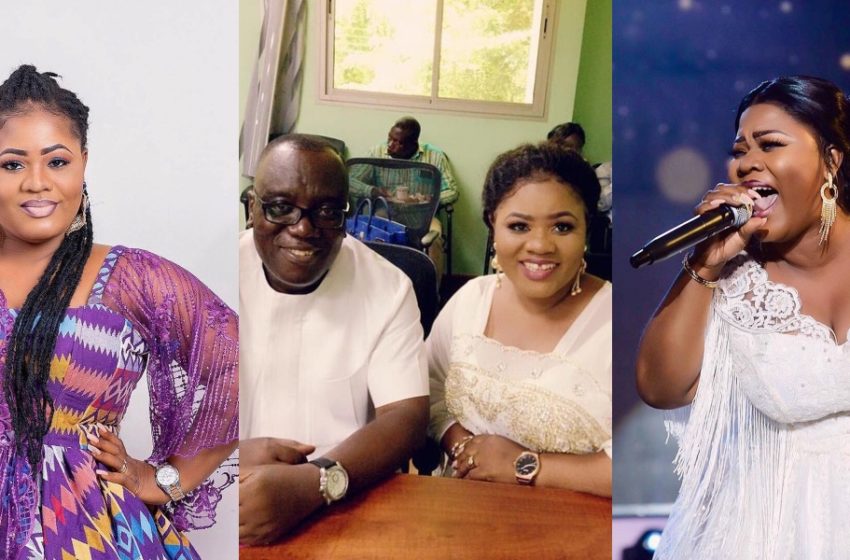 Award-winning Gospel Music Star Rev. Obaapa Christy Release Tribute Song In Honor Of Late Sir John – Listen
Multiple award-winning gospel singer, Obaapa Christy, has stirred emotions after she released a tribute song for New Patriotic Party's Sir John known in real life as Kwadwo Owusu Afriyie who passed weeks ago to COVID-19.
The song which is titled Brekyie Yi Ano 3den, seeks to indicate that Sir John's passing was a bitter pill to swallow since he was a pillar in the country.
READ ALSO: I Have Not Done What Kafui Danku Thinks I Have Done – Leila Djansi Defends Herself Following Social Media Attack (See What She Said)
The song lamented how death has laid its icy hands on a giver, philanthropist, intelligent and hard-working man in the person of Sir John.
Rev. Obaapa Christy, through the song, went on to console family members of the top NPP stalwart as she mentioned their names and commiserated with them.
Sir John who was affectionately called Wofa by many close associates and relatives passed away some weeks ago after he got infected with COVID-19.
LISTEN TO SONG BELOW:
The former CEO of Ghana's Forestry Commission, was receiving treatment in Accra at the University of Ghana Medical Center along with some government appointees.
He however gave up the ghost after it was alleged that he had some underlining health conditions.
READ ALSO: My Grandmother Wants Me To Get Pregnant Just Because She Heard Nicki Minaj is Pregnant – Eno Barony Drops Phone Conversation With Granny (Listen)
This is not the first song that has been composed for the top NPP executive. Zionfelix.net earlier reported that veteran gospel songstress, Grace Ashly, also composed a song in Sir John's memory.