There appear to be some trouble brewing in the camp of AMG Business.
The protégé of the label, Medikal in a rather shocking manner has taken to social media to bl@st his boss, Criss Waddle for an act he describes as disrespectful.
READ ALSO: It Is Foul To Talk Ill About A N*gga You Claimed To Love In An Open Space – Medikal Tells Criss Waddle
According to Medikal, his boss Criss Waddle's decision to drop his first single titled 'Take Me Back' which features Stonebwoy today, May 27, 2022, is a mark of dishonesty.
Medikal claims that he had an agreement with Criss Waddle that the song will be released at a different date and not today because he was also releasing a brand-new song titled 'Letter To My Ex'.
READ ALSO: Gyakie Recounts Embarrassing Moment She Was Booed To Leave The Stage By Students Of KNUST During A Performance
However, Criss Waddle went against their agreement to release his song today and also tell his boys to call him and blast him.
The 'Stubborn Academy' hitmaker added that Criss Waddle has not been picking his calls but has been on social media speaking about his new song and talking bad about it in public.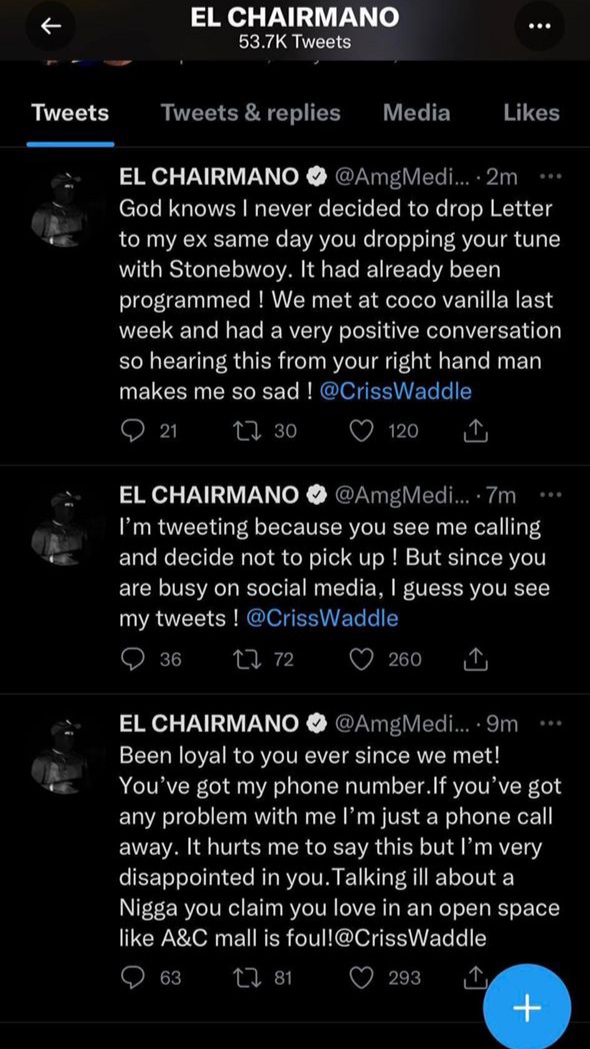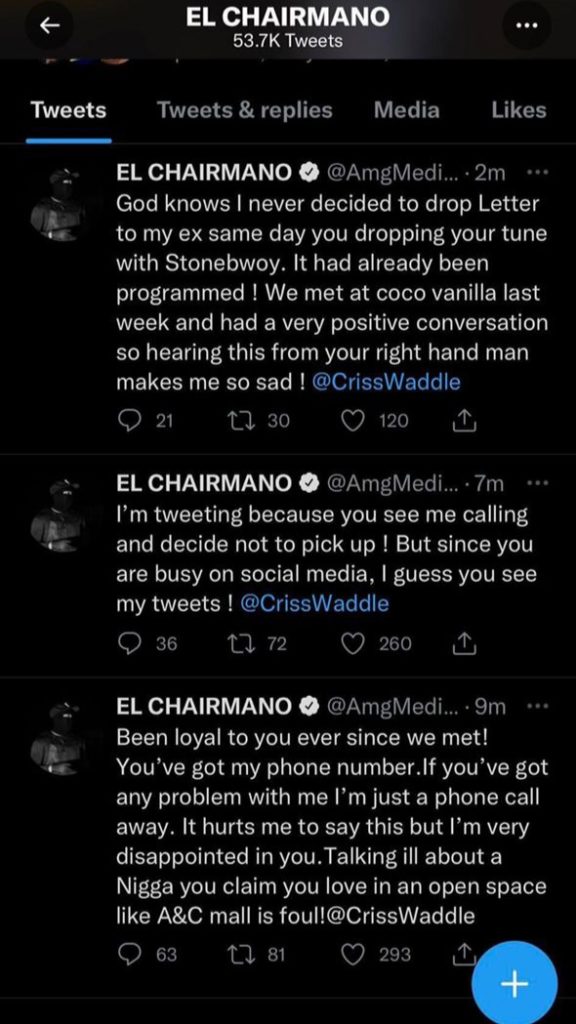 Well, whatever this is, I am pretty sure it is not a beef between the 'father' and 'son' as many might believe – think about this.