Bismark The Joke's Beautiful Wife And Adorable Kids Spotted Online In Stunning Family Photo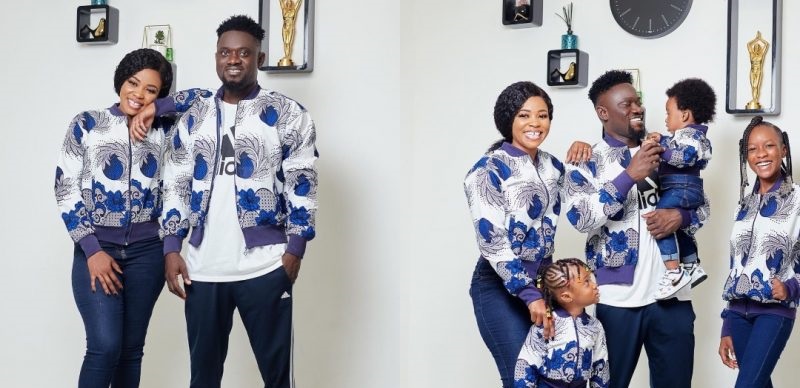 A stunning photo that has the family of popular Ghanaian actor/comedian, Bismark Nii Odoi, fondly called Bismark The Joke has been sighted online.
Bismark, who happens to be one of the male actors who has maintained some level of privacy about his family dropped the photo to the admiration of social media users.
READ ALSO: Criss Waddle Reveals How He Built His Estates From Start To Finish (Video)
The photo was sighted on the social media pages of his beautiful wife, Manyeawula Odey.
It came with the caption: "Happy birthday to our ever-loving father. Thank you for all you do and all you are to us. We couldn't have asked for a better father. May this new year bring everything you wish for yourself and more. We love you! ❤️❤️❤️"
Check it out below