Black Sherif, the rising star in Ghana's music industry, has been making waves with his unique sound and style.
Recently, he was named Artiste of the Year at the 2023 Vodafone Ghana Music Awards.
READ ALSO: Don't fight over movie roles – Fred Amugi tells colleagues
Black Sherif has been winning hearts and minds with his conscious music and thought-provoking interviews – And now, veteran Hiplife star, Mzbel, has publicly shared her belief that Black Sherif is an ancestral being, with a persona that transcends the physical world.
In a post on her official Facebook page, Mzbel expressed that she was struck by the profundity of Black Sherif's Saturday appearance on United Showbiz and that she had learned some important lessons from him.
Mzbel's statement may come as a surprise to some, but those familiar with Black Sherif's music and interviews will understand the sentiment.
She simply wrote…
Blacko is Highly Conscious, Spiritual and an Ancestor / Old Soul. I've learnt something valuable from him today on United Showbiz! No wonder my son picked him as a role model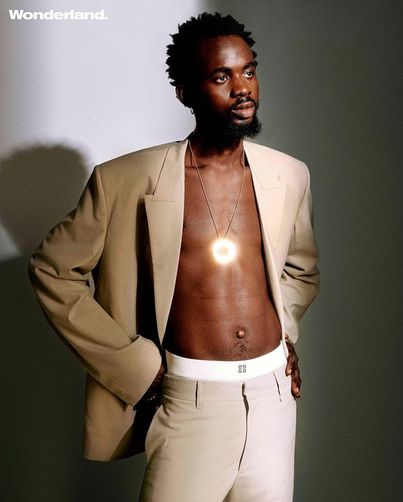 For Mzbel, these qualities are evidence of Black Sherif's ancestral being. She sees him as someone who is not bound by the limitations of the physical world, but who is instead guided by a higher purpose.
READ ALSO: VIDEO: I'm more handsome than most of the male celebrities – Sumsum Ahuofe brags