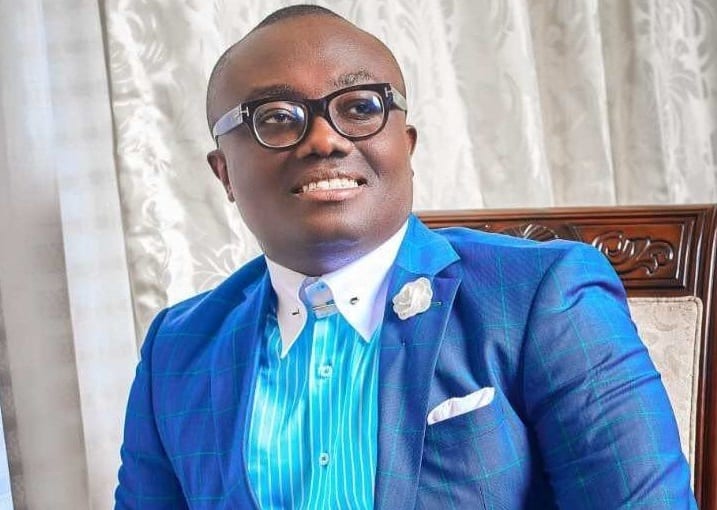 Bola Ray Appointed As AfroChampions Ambassador And AfCFTA Visioneer
The Chief Executive Officer (CEO) of EIB Network, Nathan Kwabena Anokye Adisi, well known as Bola Ray, has been appointed as AfroChampions Ambassador and an AfCFTA Visioneer.
His appointment was announced by the Patron of AfroChampions, H.E Olesegun Obasanjo.
"It gives me great pleasure to inform you, on behalf of AfroChampions, of your selection as an AfroChampions Ambassador and an AfCFTA Visioneer," H.E Olesegun Obasanjo stated in a letter sighted by Zionfelix.net.
As an AfCFTA Visioneer, Mr Kwabena Adisi is expected to help promote the key messages of AfCFTA to their audiences, followers and communities, Contribution of ideas, networks and resources towards the success of the symbolic marking of the start of trading under AfCFTA on 1st January 2021, dubbed the "AfCFTA Vision Celebration and other duties".
READ ALSO: Kojo Antwi, Amakye Dede To Perform At 2 Kings Live In Concert
AfroChampions is a multi-stakeholder organization that has partnered the African Union and the AfCFTA Secretariat to foster the successful implementation of the African Continental Free Trade Agreement (AfCFTA) and accelerate Africa's Economic Integration and Transformation.
The AfCFTA Visioneers are selected from among those rare Africans whose work and achievements have best exemplified the Pan-African spirit needed to drive forward AfCFTA's agenda of a single continental market, serving as a catalyst of total transformation of Africa on every front.
Whilst the Africa Union's Agenda 2063 provides an overarching vision of the Africa We Want, a continent as rich and diverse as Africa can be expected to be awash with individual, communal, national, regional and corporate visions all of which must align with the grand mission of AfCFTA, which is to accelerate the attainment of the goals of Agenda 2063 and the 2030 milestones through the motor of socio-economic integration.
AfCFTA Visioneers are a bridge between the AfCFTA process and the frontline efforts of Africa's true integrators in the communities, boardrooms and national corridors of power.
READ ALSO: I Wasted My Time Supporting NPP From 1992 To 2016, They're Wicked When It Comes To Dashing Cash – Kumawood Actor Michael Afranie
Following his appointment, the renowned media personality and entrepreneur, has disclosed his readiness to help build an Africa where "a pan-African entertainment brand can emerge because there is a one-stop for licensing spectrum in every country without paying an arm and a leg."
Congrats to Mr Nathan Kwabena Adisi on his new appointment.