Popular social media sensation cum troll, Albert Nat Hyde, who is well known as Bongo Ideas, has taken to social media to report former Blacktars skipper, Asamoah Gyan, to Ghana Police Service.
Bongo's social media report is based on an alleged threat Asamoah Gyan made on his life after the former supposedly said some foul things about the latter.
READ ALSO: VIDEO: I was the 6th wife of my ex-husband – Nayas reveals
In the said post made by Asamoah Gyan which has since been deleted, the award-winning footballer, who appeared to have been angered by a post Bongo supposedly on soicla media made that insulted him implied assaulting the popular troll to the extent that his (troll) mother would not recognise him.
"Somebody tell this stupid fool that I will definitely find him. You touched the wrong person. You will get the attention you want. Your stupid mother will not even recognise you. Stupid fool. Your location mpo  savs it all ABUA BA."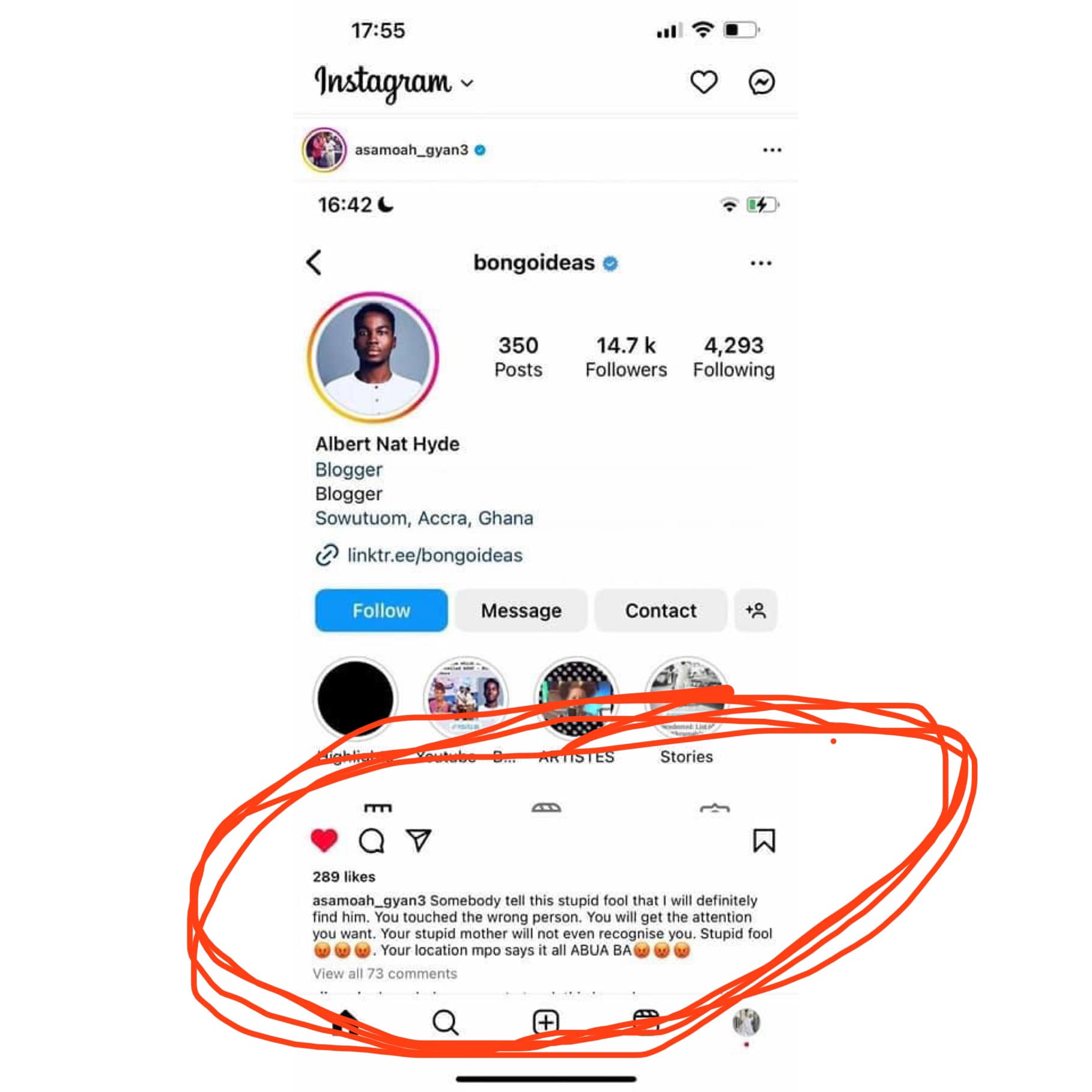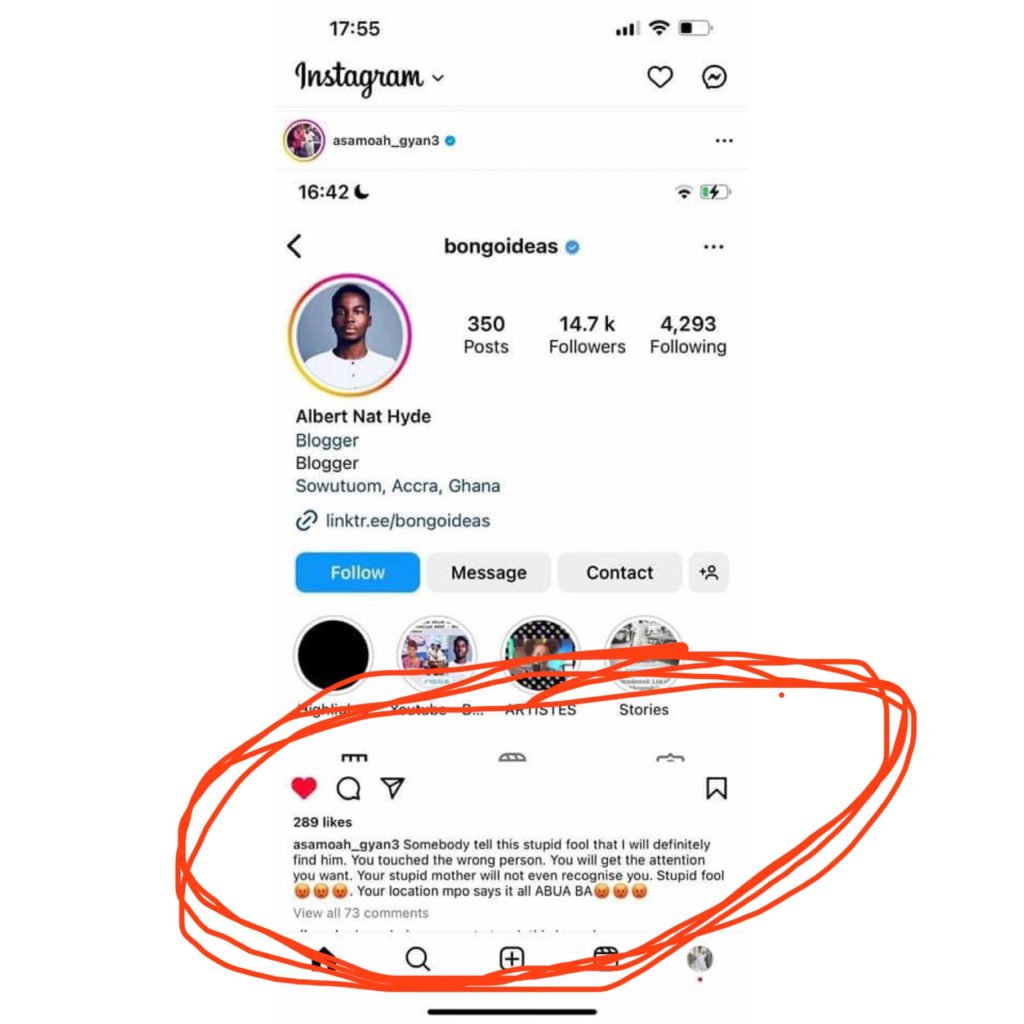 READ ALSO: You ignored him when he was alive – John Painstil angrily f!res GFA
Out of fear for his life, Bongo Ideas shared a screenshot of the post calling on the Ghana Police Service to hold the footballer responsible should anything happen to him.
He wrote;
"The pain of being kicked out of the Black Stars is making him attack me unprovoked. I've said nothing to him, and even until today, I didn't know he existed. He has shamefully deleted the post but over to you @GhPoliceService. Hold him responsible for any physical harm I suffer."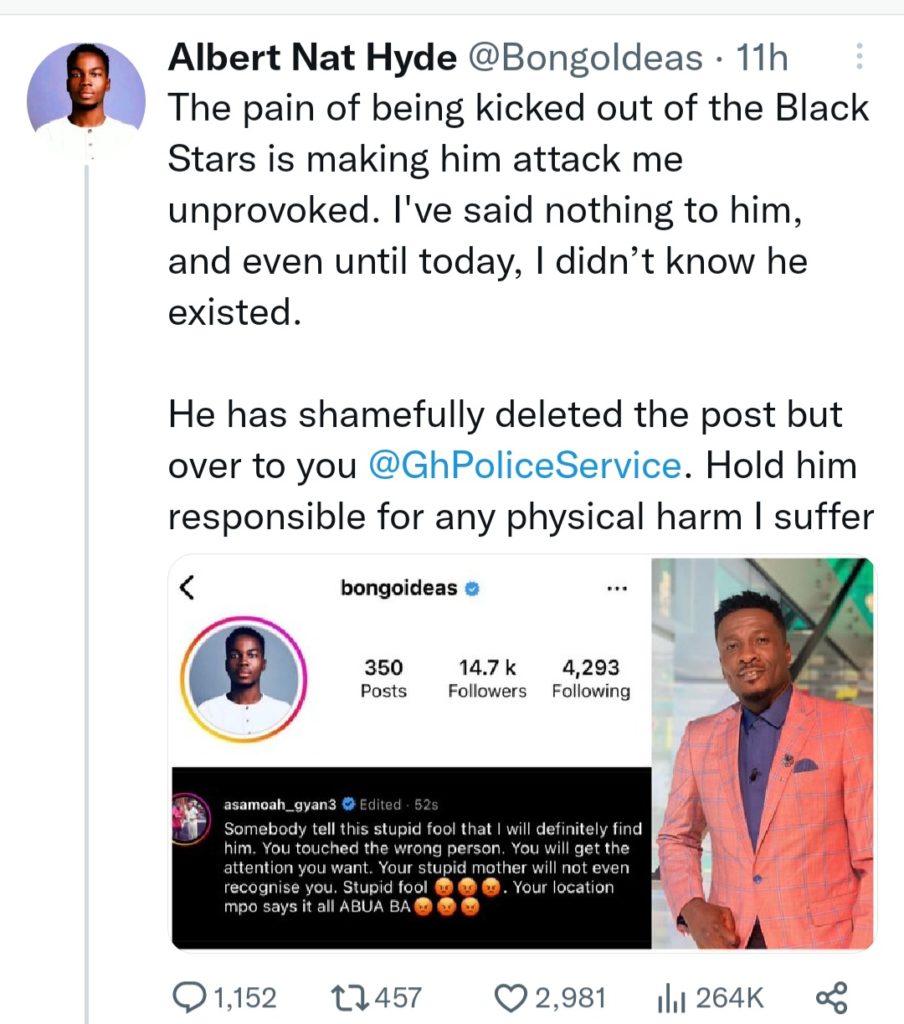 Currently, it is unclear the post made by Bongo Ideas that got Asamoah Gyan to react in this manner.