Bullet And Ahkan Of Ruff N Smooth Are Greedy, They Owe Me – Ephraim Goes Haywire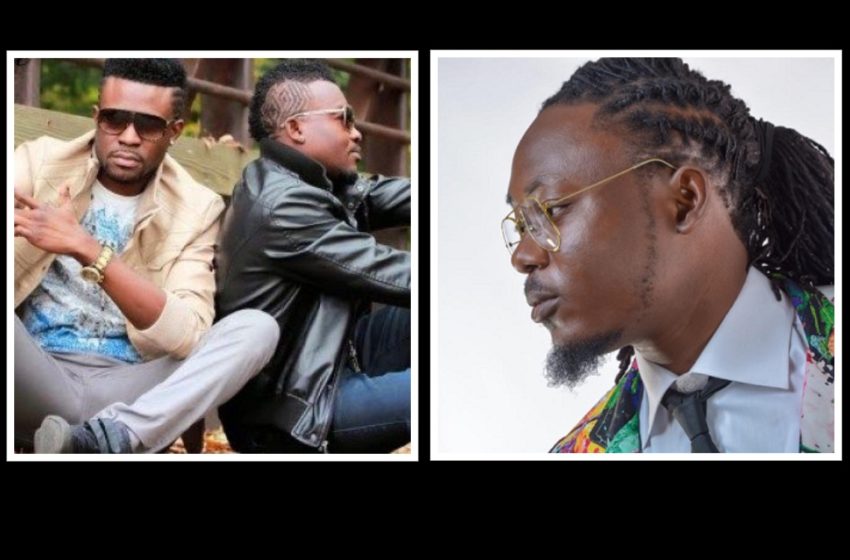 Ghanaian singer, songwriter and producer, Ephraim has gone berserk on social media over an unfair treatment he has received from Bullet and Ahkan.
In a post sighted by Zionfelix.net, Ephraim called Bullet and Ahkan of Ruff N Smooth fame as greedy artistes.
He claimed these musicians refused to pay him after he produced a song for them some years ago.
READ ALSO: I Have My Peace Of Mind – Joyce Blessing Reveals The Energy Behind Her Hard Work After Marital Issues
The 'Broken Heart' composer said Bullet and Ahkan released the song titled 'Not Wat You Think' which featured Liberian artiste-Deng when he sent it to them to listen.
He bemoaned all efforts to get his money from them yielded no result.
Doubling his woes, Ephraim stated that Bullet and Ahkan did not inform him nor give him a penny when they sold the song to be used in a Hollywood movie in the year 2015.
READ ALSO: There Is A Demonic Attack In Our Mentality – Counselor Lutterodt Speaks In Video As He Defends Rape Comments (Watch)
He, therefore, cautioned them to sit up because he won't let it go like that.
Ephraim wrote on Facebook: "Now this is why I sometimes say some Ghanaian Musician's are greedy ? Now I produced this song for ruff and smooth ft a top notch artiste from Liberian called deng .. after releasing the song to the artistes "ruff and smooth" for listening, they released the song without paying me a dime … I chased them for my money but to no avail .. fast forward == they sold the song to be used in a Hollywood movie in the year 2015 without my consent.. @rufftownrecordsgh @ahkanofficial u people shld sit up Kos we go dirty wanna body ruff … greedy artistes .."