C-Zar Has Chopped My $30,000 – Highlife Musician Richie Rich Alleges In New Video (Watch)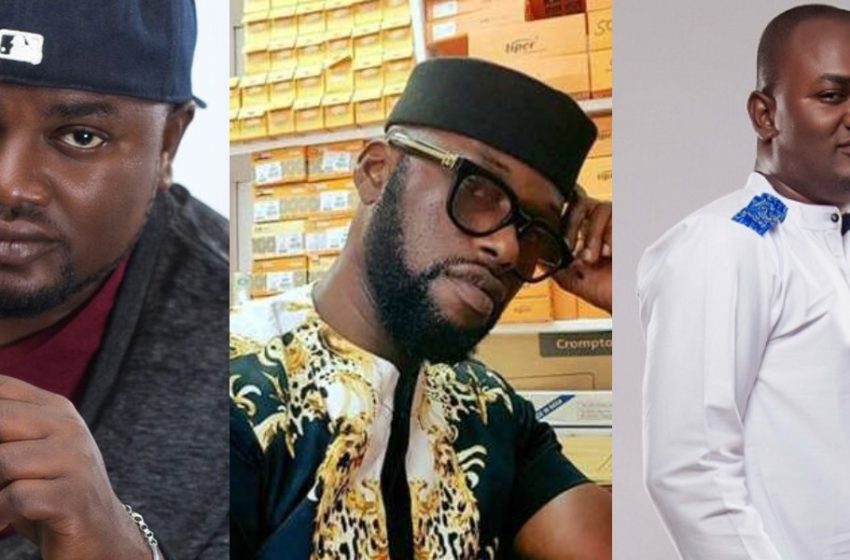 Highlife singer Richie Rich, is on an revelation spree and has indicated that rapper C-Zar has spent some $30,000 that was meant to be used to produce some songs.
READ ALSO: The People's Manifesto: NDC Outdoors Plans For Creative Arts Industry Should They Win The 2020 Election (See)
While speaking in an interview with Christian Agyei Frimpong of Onua FM, Richie Rich indicated that he won a $50,000 deal and $30,000 which was given to C-Zar for song production.
According to Richie Rich, up until now, he does not know how C-Zar used the money and he has not had feedback on the project too.
WATCH VIDEO BELOW:
When asked why he has not accosted C-Zar or asked for his money, Richie Rich said C-Zar has bodyguards so he did not know how he was going to get close to him.
Richie Rich however indicated that he would soon storm C-Zar's rabbit farm with an articulated truck and load away all his animals.
READ ALSO: Kuami Eugene Presents VGMAs To His Pastor At Fadama Presby Charis Congregation – See Photos
However, another panelist asked him not to do that but rather take C-Zar to court so they can settle the issue peacfully.