The baby mama of popular Reggae/Dancehall musician Shatta Wale who is known as Michy has dropped a hilarious post on her Snapchat page.
The post comes just a few moments after the Shatta Movement boss flaunted a lady he calls his new lover on the same platform and told the world that he is finally in love again.
READ ALSO: Shatta Wale Finally Shows Off His New Lover As He Spoils Her With Many Ki$$es In Their First Public Video
Soon after that special announcement that had a lot of kissing to accompany it, Michy wrote: 'WHY AM I CRAVING MFANTIMAN KENKEY, TINY FISH AND ROTTEN PEPPER?🙄'
As to what she means by 'Tiny Fish' and 'Rotten Pepper' only Christ knows because no individual will probably decide to eat anything rotten intentionally.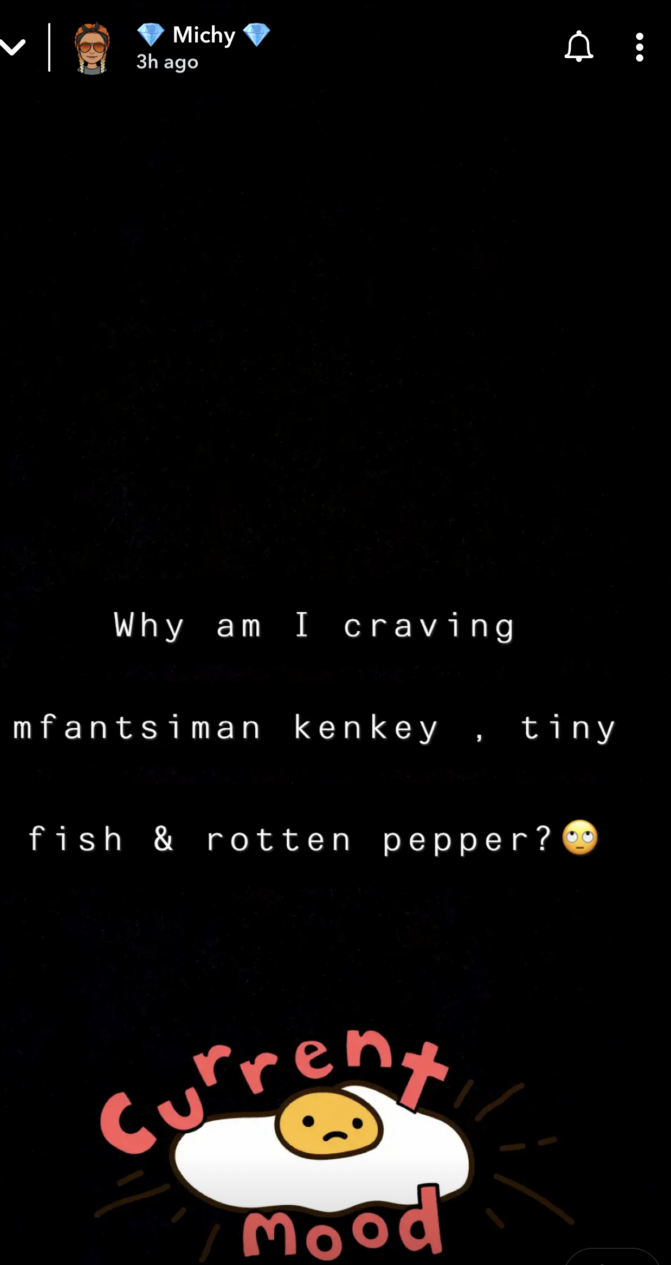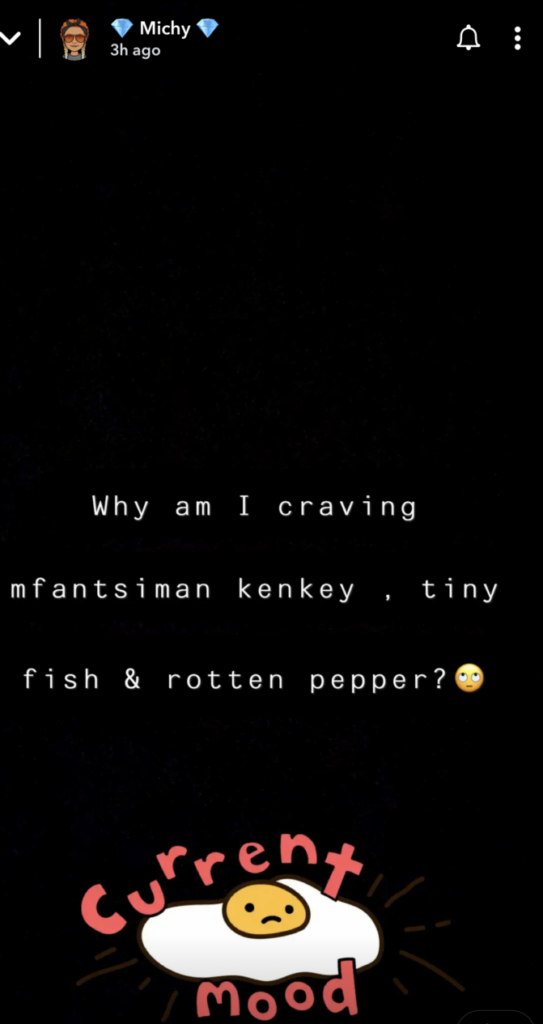 READ ALSO: Sarkodie Releases Video Of His Crush Who He Met In Traffic – Watch
Anyway, readers of zionfelix.net will vividly recall that just about three years ago, Shatta Wale and Michy was one of the most popular celebrity 'couples' in the country.
However, their relationship could not stand the test of time as it hit the rocks along the line because Michy said that she could no longer stomach all the abuse and disrespect from Shatta Wale.
Well, this article is not in any way suggesting that whatever Michy wrote has anything to do with the new lover Shatta Wale has flaunted in a rather special style, but if you read any such meanings, you are definitely on your own, LOL.