Anthony Dzamefe, the CEO of Quality Ghanaian watch-brand, Caveman Watches has just made the long-time dream of legendary Ghanaian actor, Fred Amugi a reality.
In a Facebook post, Anthony disclosed that a deal to make the legendary actor a brand ambassador was done.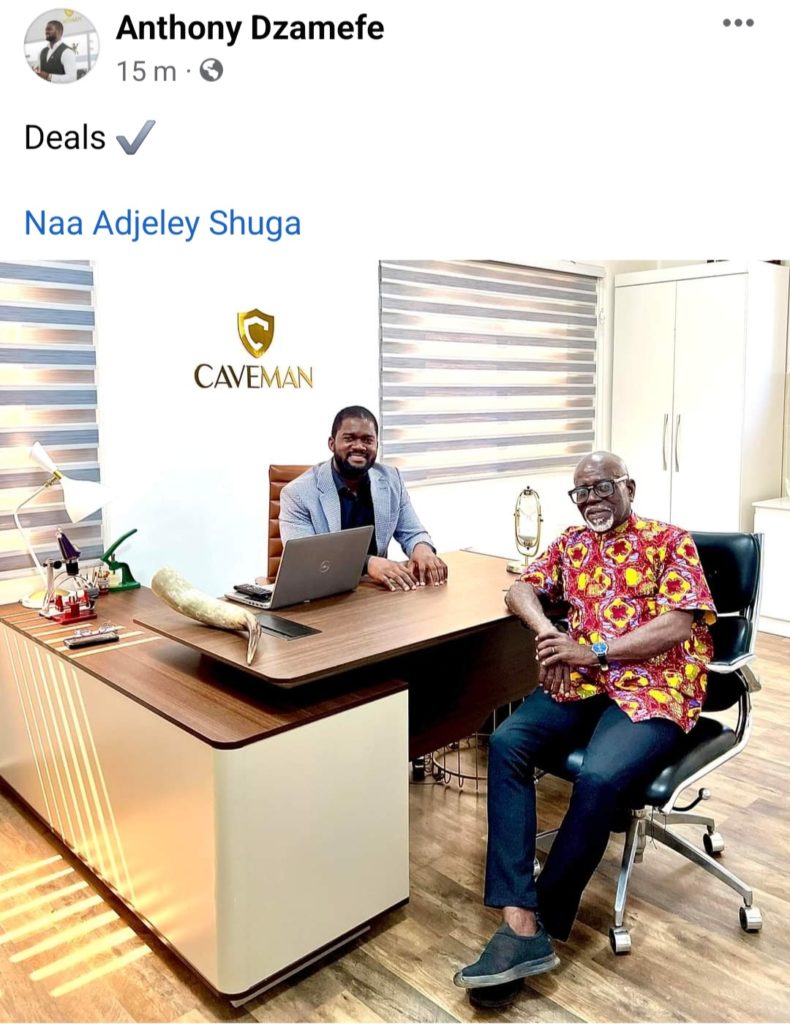 The veteran Ghanaian actor made the wish of wanting to seal a brand ambassador deal and appearing billboards when he turned age 74 on November 5, 2022.
LiREAD ALSO: Uncle Ato Announces The Death Of His Wife
In an interview he granted on that day, he said that he did not want to die before he would be honored in this manner, rather, he wanted to be alive and see before his maker calls him some day.
"So corporate Ghana, here I am. I'm prepared to be a brand ambassador for your product. Use me while I'm alive, not when I'm dead and gone. Thank you," Fred Amugi said.
This special deal was made possible after popular Ghana influencer, Naa Adjeley Shuga tagged the CEO of Caveman Watches, Anthony Dzamefe, when the story earlier broke on social media after zionfelix.net.
The award-winning CEO reached out to the legendary actor and now the deal is done.