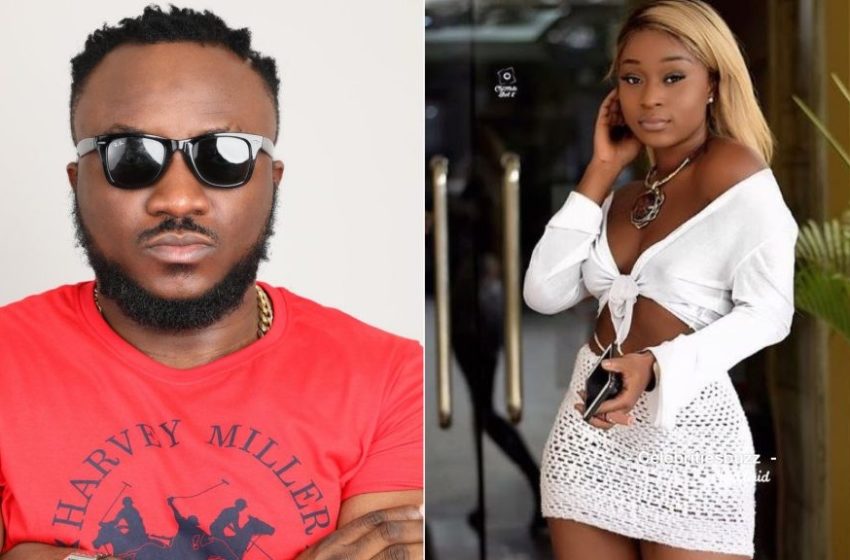 Efia Odo Is Fooling, Whoever Stops Me From Disciplining Her Is Also A Fool – Angry DKB Fires
Ghanaian comedian, Derrick Kobina Bonney, well known as DKB, has expressed his displeasure over how Efia Odo hurled insults at him on radio and social media.
DKB and Efia Odo not long ago engaged in a heated argument.
DKB asserted that Efia is not contributing positively to the industry—all she does is to remove her panty and post photos online.
READ ALSO: My 'Police Abaa' Is Big, Strong and Sweet, Jackie Appiah Will Forget Her Class If She Tastes It – Osebo
His comment did not sit well with the actress and model.
Commenting on his issue with Efia Odo in a latest interview on the 'Uncut' Show, DKB told ZionFelix that Efia Odo was fooling and he needed to discipline her.
He emphasized that it is wrong for people to tag Efia Odo as an actress since she cannot boast of about five (5) movies.
READ ALSO: Atlantic Catering & Logistics Limited Introduces Door-To-Door Delivery And 28-Footer Trailer Kitchen On-The-Go
DKB said directors/producers who are using Slay Queens for their movies are not helping the progress of the industry.
The popular comedian added that those who were not in support of his decision to discipline Efia Odo are fools.
Watch the full interview below.