Shatta Wale has gone hard in his former manager, Bulldog as he finally reacts to some comments he made about his much-anticipated album, Gift Of God.
Bulldog while speaking on Hitz FM on Thursday, October 6, 2022, as a panelist asserted that the debut album of Black Sherif, "The Villiian I Never Was' will do better than the yet to be released albums of Shatta Wale and Sarkodie.
READ ALSO: Citi TV's Olele Salvador Resigns; His Next Destination Revealed
Explaining why he will make such a analogy, the CEO of Bullhaus Entertainment said that Black Sherif's record label, Empire was going to use their vast resources to promote the song and make sure it garners massive numbers — something that will be difficult for Shatta Wale and Sarkodie to do because they do not have that financial muscle.
Well, Shatta Wale appears not too pleased about the remarks his former manager passed.
In a reaction on one of his Facebook pages, the boss of Shatta Movement describe Bulldog as 'foolish people' and want on to state that he does not really care whether the album of the Konongo Zongo superstar does better than his because in the long run, it is Ghana who wins.
Black Sherif's album: rapper sings about her first girlfriend who died in the Kumasi Academy influenza outbreak at age 17
The 'On God' hitmaker went on to tell Bulldog to find something to do with his life that will earn him some money rather than pass such comments about him on radio.
"Eeerrrhhh if Blacko's album will do better than us kwraaa ,we like and we hear …at the end of the day Ghana wins …Foolish people …All be money matter -You too find something to do and stop that Nonesense..MAKE MONEY in your own way !! #SM4LYF," Shatta wrote.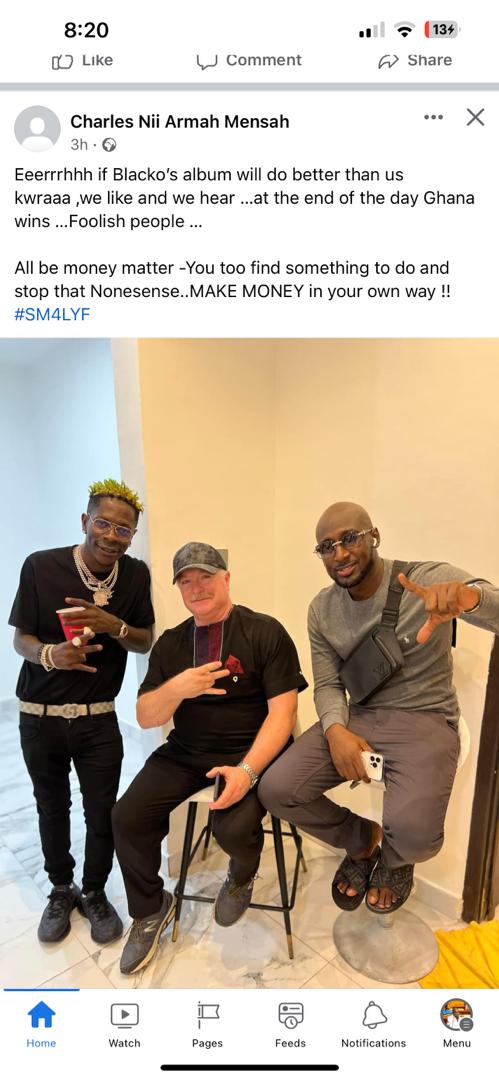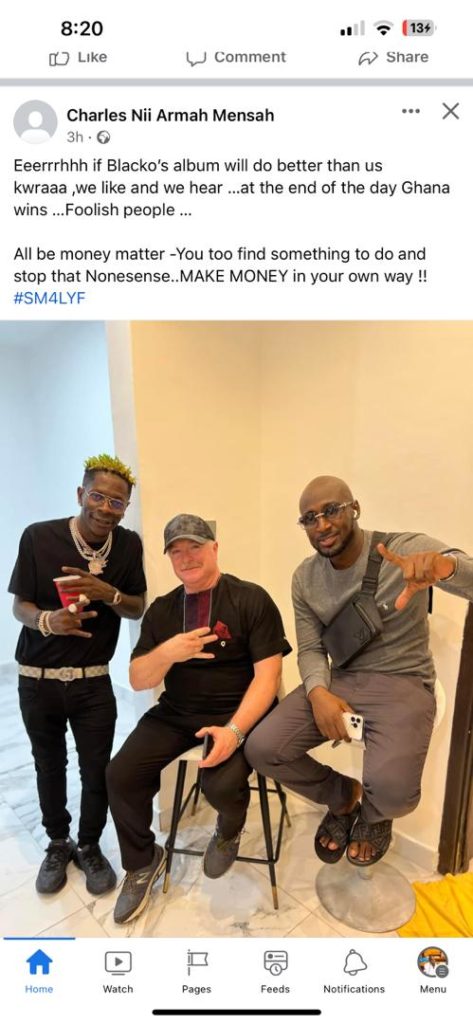 The Shatta Movement boss is expected to release his "Gift Of God" album on October 17, 2022.
On the other hand, Black Sharif's "The Villian I Never Was" album was released on October 6, 2022, and in less than 24 hours it garnered over 70 million streams on Audiomack.