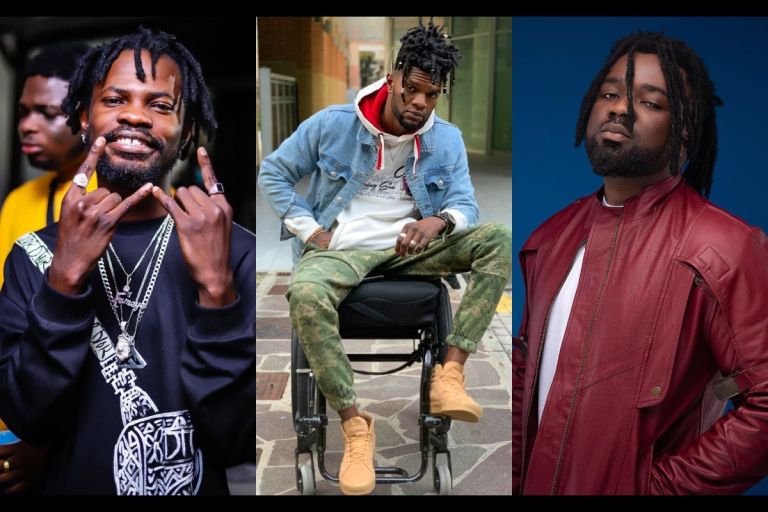 Fameye Drops His Much-anticipated 'Diss' Song For Ogidi Brown Titled "Pay Me" Which Features Lord Paper – Listen
Fameye has finally dropped his much-awaited song titled "Pay Me" featuring Lord Paper, which was supposed to be a diss song to his former boss, Ogidi Brown in the wake of the current back and forth over money.
Many folks online thought it was be a song that Fameye will use to bl@st Ogidi Brown for claiming that he owes him some $50K and that he (Ogidi Brown) was going to antoa to kill him if he fails to pay.
READ ALSO: Fameye Drops First Reaction After Ogidi Brown Took Him To Antoa To End His Life Over An Alleged $50k Debt (+Screenshot)
However, a careful listening of the song will show that Fameye has played a fast one on all the people who were expecting him to diss Ogidi Brown because the song has nothing to with him dissing anybody, especially his former boss.
The song is just Fameye's way of telling people who owe others money to try and pay because that is the way to go.
Well, the song might sound very sarcastic but it is what it is.
Listen to the song below