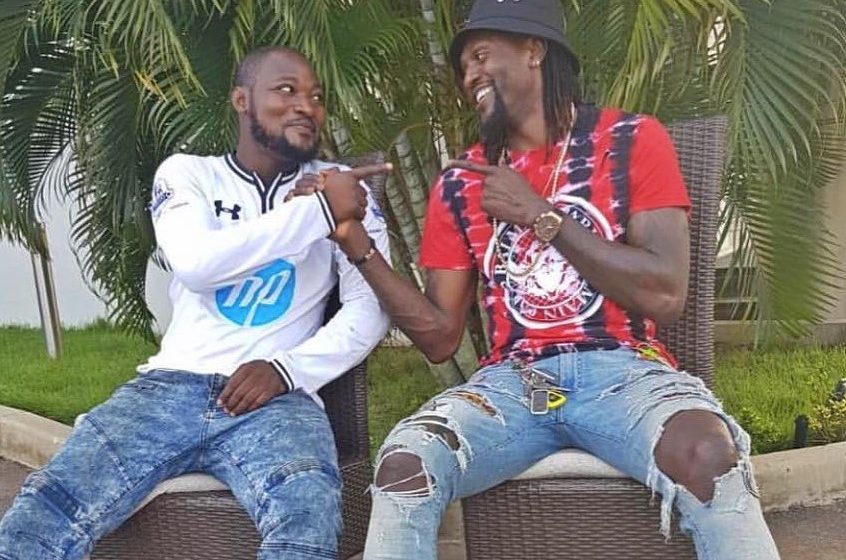 Funny Face Speaks In New Video After His Apology To Adebayor Went Viral – This Is What He Said
Popular Ghanaian comedian and children's president Benson Nana Yaw Oduro Boateng, known as Funny Face, has broken his silence in a video after Emmanuel Adebayor unfollowed him on all social media platforms.
It was reported that the Togolese international footballer and great friend of comic actor had unfollowed him on his social media platforms after the comedian allegedly refused to listen to his advice on keeping silent on issues pertaining to his wife and others.
Funny Face later came out to render an apology to all and sundry who he refused to listen to during his trying moments including Adebayor which led to the latter unfollowing him.
READ ALSO: God, Let NPP Lose 2020 Election And I'll Be A Christian – Rapper
According to Funny Face, in spite of that, he and Adebayor are still friends and as for coming out to speak on issues, he will always do that so he does not suffer depression.
He stated that whatever people will do to get him into depression this time around will not work.
On the contrary, he indicated that he had worked so hard to come out with His Animal Kingdom Album and his only focus now is to see the album thrive.
WATCH VIDEO HERE:
According to him, he has apologized for whatever he did to warrant an unfollow from Adebayor, and perhaps it's just a lesson he's being thought.
Therefore that will not silence him and throw him into another bout of depression.
He thanked the few Ghanaians who have assisted him so far with his album and admonished the rest to support him instead of throwing jabs at him.
READ ALSO: I Will Never Venture Into Politics – Koo Fori Vows And Explains Why
Again he stated that he's going underground and back again stronger and that if the people thought they've buried him, he's here to disappoint them as he has just germinated.