Ghanaian rapper, Bashir Annan popularly known as Gambo has anannounced the sudden passing of his dad.
The "Drip" rapper made the sad announcement in a tweet.
The news comes just after he released a press release announcing the release of his new song "Boys Aye Wild".
READ ALSO: Sista Afia Reacts To Speculations Suggesting That The Video Of A Macho Man Demanding For His Pay From Her Was A Stunt
Gambo also revealed that he lost his grandfather only a week ago.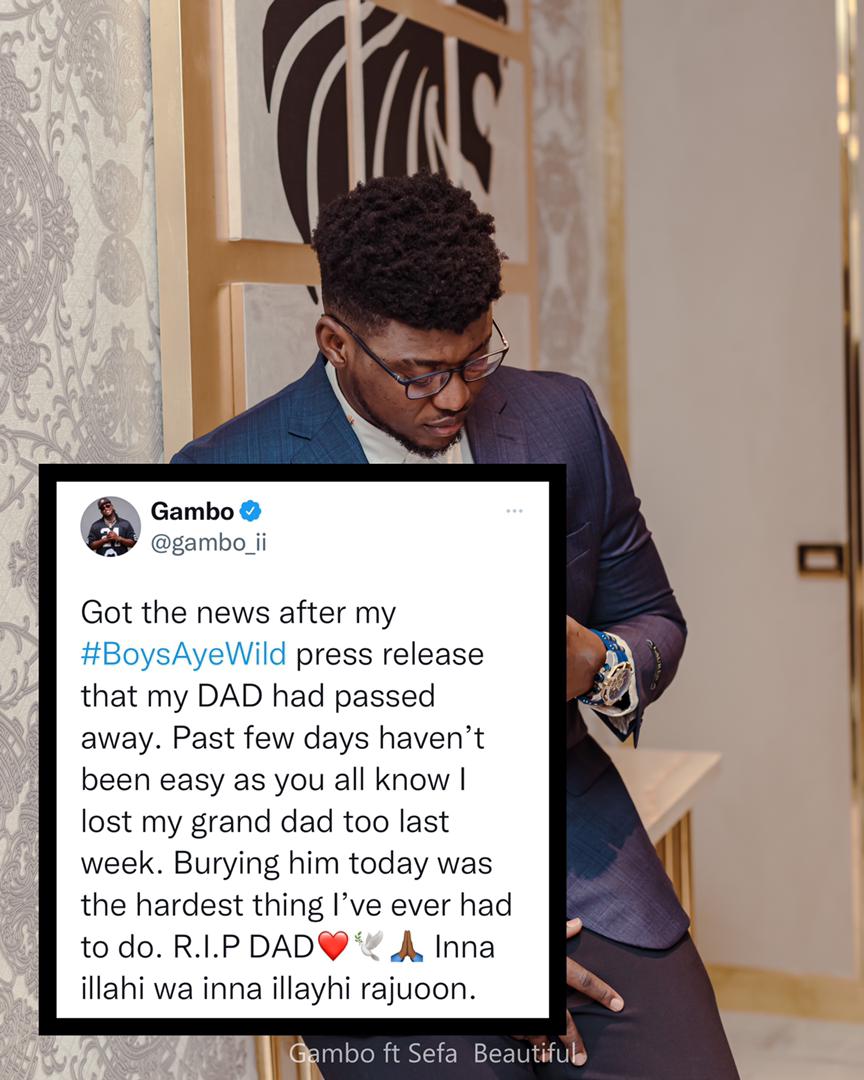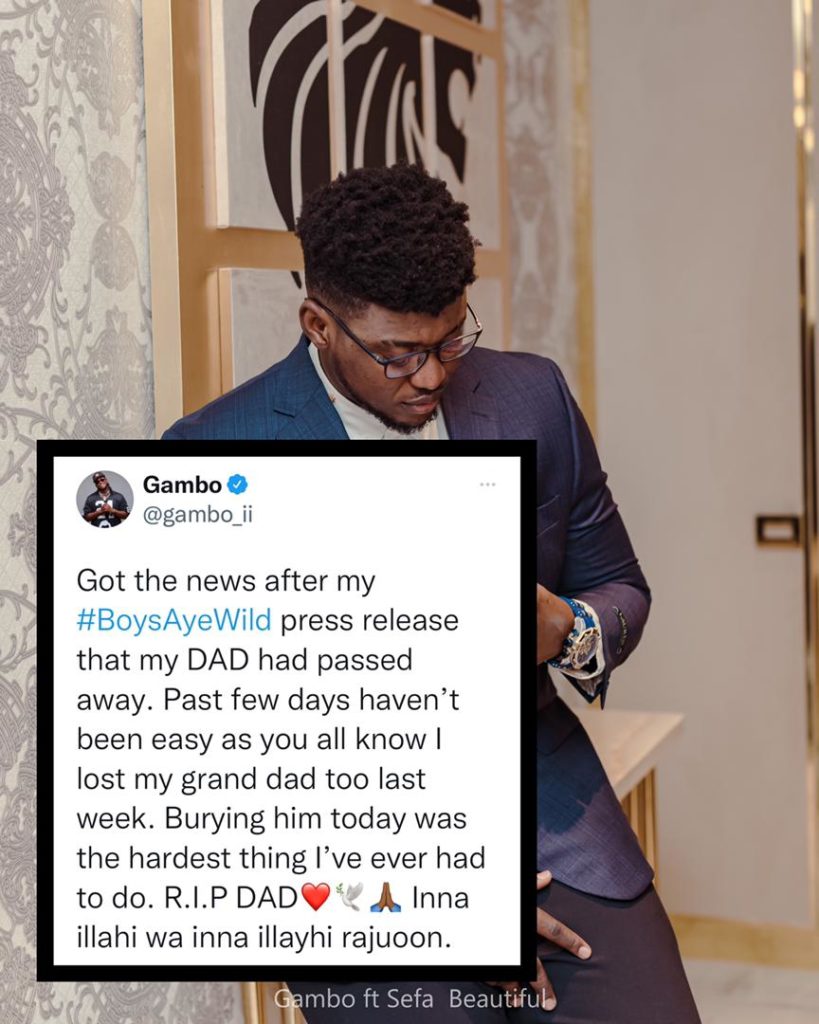 The late dad of the rapper has already being buried according to the tweet. This is possibly as a result of their Muslim background.
In a tribute to his dad, Gambo said he touched soo.many lives while he was alive.
"R.I.P DADDY❤️ Inna illahi wa inna illayhi rajuoon. You touched Soo many lives in this world. Would forever have you in my heart," he tweeted.