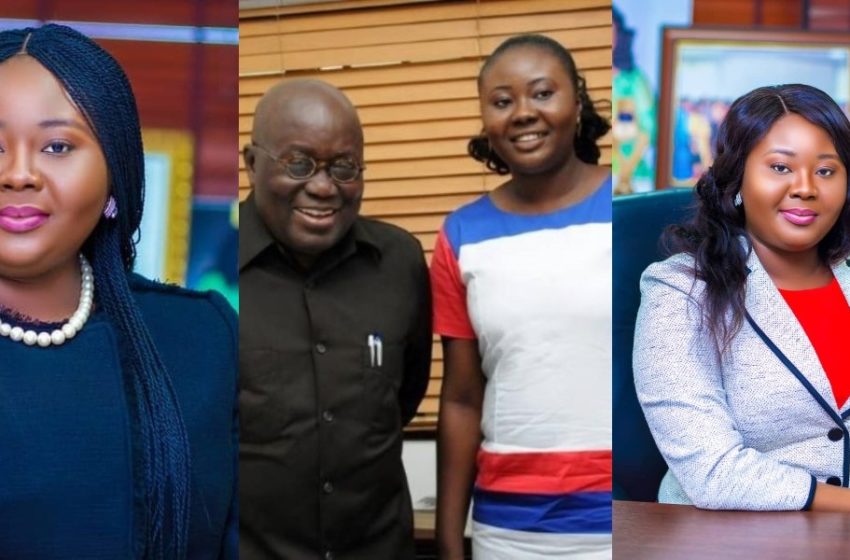 Ghana's Youngest MP Sets Record As She Gets Highest Votes Ever In Constituency For NPP
New Patriotic Party Member of Parliament-elect and incumbent for Kwabre East Constituency, Francisca Oteng-Mensah, has set a new record in the Ashanti region known to be the 'world bank' of ruling NPP.
The MP who is touted as Ghana's youngest legislator yet, managed to secure a whopping number of votes in the region to top all other constituencies in the region.
READ ALSO: Efia Odo Flaunts Her $40,000 Wrist Watch (Watch Video)
In the just-ended general elections, Hon. Francisca Oteng-Mensah garnered 77,635 votes for herself in the parliamentary election and according to the statistics, it is a marked improvement on her 2016 votes.
She also managed to secure over 86,000 votes for incumbent president Nana Addo Dankwa Akufo-Addo.
The importance of these presidential figure is the fact that the difference between the 2016 votes and this year's numbers is a whopping 15,000+ difference.
As a result, it would be be safe to say that the Kwabre East MP has managed to turn her constituency into a secure seat for the ruling government and would also manage to canvass for a considerable number of votes for the party in future elections.
READ ALSO: Listen To Those Who Care About Your Future And Concede Defeat To Akufo-Addo – A-Plus Tells Mahama (See All He Said)
Among many other things, the MP oversaw the construction of the Mamponteng Town Roads and those in eight other towns. She also instituted the Kwabre Anwenie Festival.