I am Too Old For You; I Can't Marry You – Delay Turns Down Amerado's Marriage Proposal On Live TV (Watch)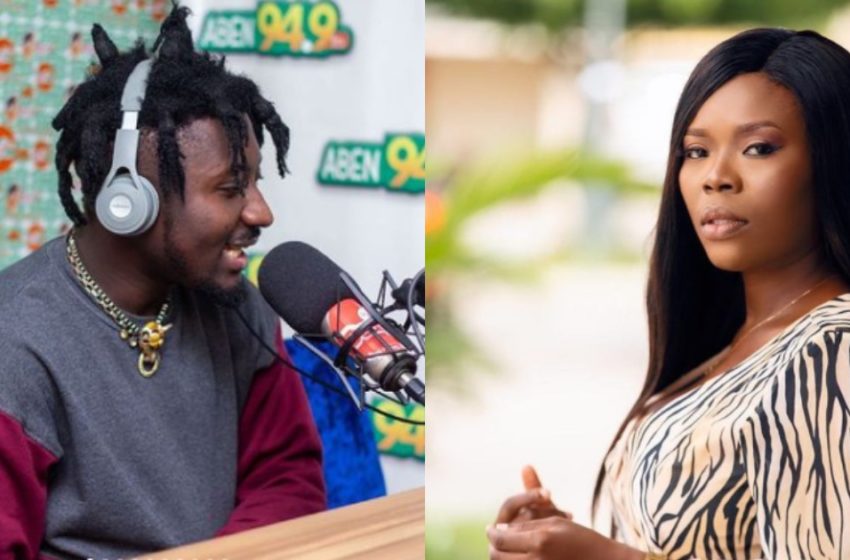 Television star Deloris Frimpong Manso known widely by the name Delay has shocked rapper Amerado by turning down his marriage proposal on live TV.
While the two engaged in a conversation on a yet-to-be-aired episode of the Delay Show the duo veered into talking about relationships.
READ ALSO: I Deserve To Win The Best Rapper Of The Year At 2021 VGMA – Amerado
Amerado was of the opinion that he did not want any distractions by making public his love life and later having to address issues that may arise from it.
The Mo Ho Y3 crooner said instead of getting involved in relationship drama, he was rather focusing his energies on solidifying his brand so that he can be a better version of himself in the years to come.
He then said it would not be shocking if he then decides to settle with Delay because anything was possible.
But to this, an alarmed Delay said marriage between the two of them was going to be impossible due to a number of fators.
WATCH VIDEO BELOW:
The TV show host indicated that for starters, she was older than the 26-year-old rapper by 13 years therefore age was going to be a huge barrier.
She also said she might even end up getting arrested by the police for marrying a 'small boy' like the rapper.
Delay then jokingly asked that should they get married in the unlikeliest of situations, how was the rapper going to refer to her? By calling her mummy or aunty?
READ ALSO: Trigmatic Hopeful About VGMA Record Of The Year Win
Amerado responded by saying he was rather going to call her either honey or baby which got the two of them bursting out into laughter.