I Banned Counsellor Lutterodt From Coming On My Show 4 Years Ago – Gifty Anti Reveals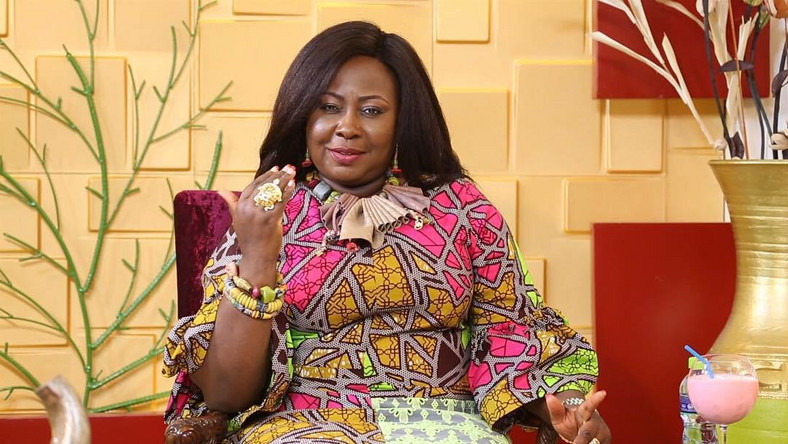 Popular Ghanaian television presenter, Oheneyere Gifty Anti has revealed when she stopped Counsellor Lutterodt from coming on her show.
In a post sighted by Zionfelix.net, the host and executive producer of The Standpoint Point admitted that Counsellor Lutterodt has been on her show on two occasions but she stopped him from coming on her show and studio about four years ago.
READ ALSO: We Condemn Counselor Lutterodt's Rape Comments; Ban Him – Ministry Of Gender Tell Media Commission, Psychology Council (See Letter)
She indicated that Lutterodt's last appearance on the show was 19th February 2016.
Oheneyere Gifty made this revelation after some people pointed fingers at her for giving a platform to the controversial counsellor who has been heavily chastised following his infamous rape statement.
The veteran television personality was somehow worried about the accusations as they have not verified what Counsellor Lutterodt talked about when he made appearances on her show.
READ ALSO: Ghana Movie Industry To Witness Technological Revival
"I have received a few accusations and bashing from some people with regards to George Lutterodt. I personally stopped him from coming on my show and studio four years ago. Yes, he's been on The Standpoint before. On two occasions. November 2013 and February 2016. His last appearance was on 19th February 2016," she revealed.
Oheneyere Gifty Anti added: "I find it interesting and quite unfortunate that I am being accused of endorsing his behaviour because he's been on The Standpoint before, irrespective of what he talked about on the show.
"But then again, if in the programme's 12 years of existence if our 'biggest crime' committed, was letting him come on the show 4 years ago…I Totally apologize ????… And I keep using 'I' because I take full responsibility as the executive producer and host."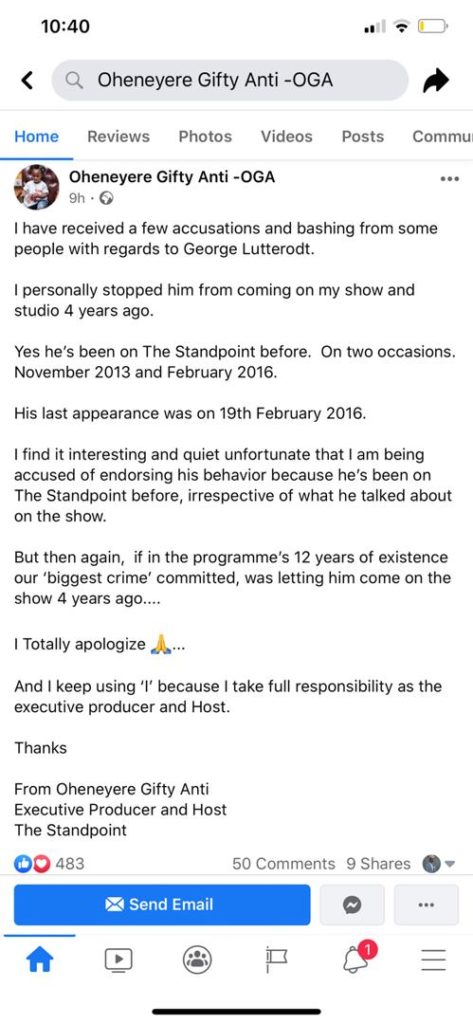 Many Ghanaians have signed an online petition aiming for authorities to ban Counsellor Lutterodt from the airwaves after he said in a discussion on Adom TV some days ago that rape victims enjoy the act.