Kwabena Kwabena's Manager Reveals How Kontihene Vowed To Destroy Kwabena Kwabena And Make Him Beg For Food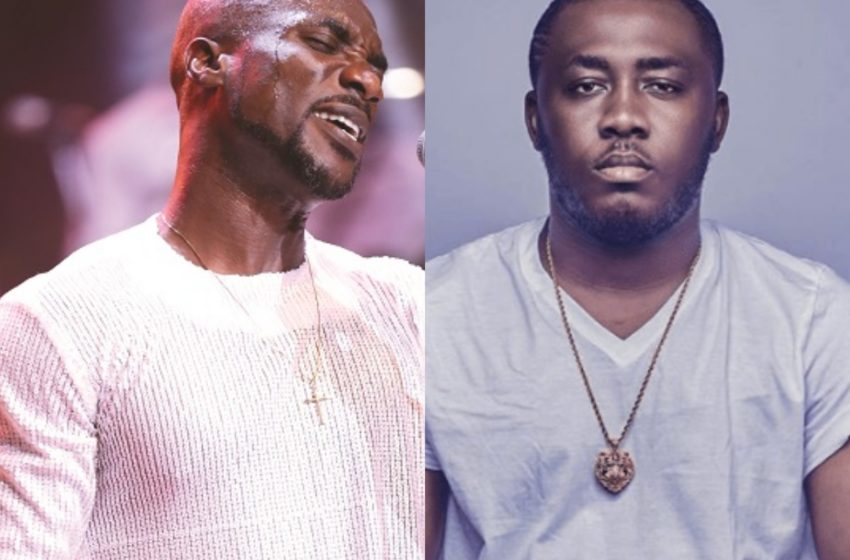 The manager of Ghanaian musician, Kwabena Kwabena, Sena has revealed the evil plot of Kontihene against the former.
Sena disclosed to Kwasi Aboagye on Peace FM's Entertainment Review on Thursday that Kontihene vowed to make Kwabena Kwabena's life miserable and destroy him to the extent that he would beg for food.
According to him, this came to their notice through a confidante of Kontihene.
READ ALSO: I Banned Counsellor Lutterodt From Coming On My Show 4 Years Ago – Gifty Anti Reveals
He further stated that Kwabena Kwabena and his team have not taken it easy after Kontihene made such a statement.
Sena also shot down the allegations that the 'Tokro' composer is having kids with his cousin.
He added that Kwabena Kwabena has three (3) biological children and not six (6) as it is being speculated by Kontihene.
READ ALSO: We Condemn Counselor Lutterodt's Rape Comments; Ban Him – Ministry Of Gender Tell Media Commission, Psychology Council (See Letter)
The manager of Kwabena Kwabena believes Kontihene's hate for his artiste stems from the former's refusal to accept his proposal in 2016 for them to collaborate on a song.
Some few days ago, an unhappy Kwabena Kwabena threatened to sue Kontihene for making defamatory statements about him.
He said he has kept mute for a long time but it is demeaning for Kontihene to say he is doing drugs after he wasted his investment on him.