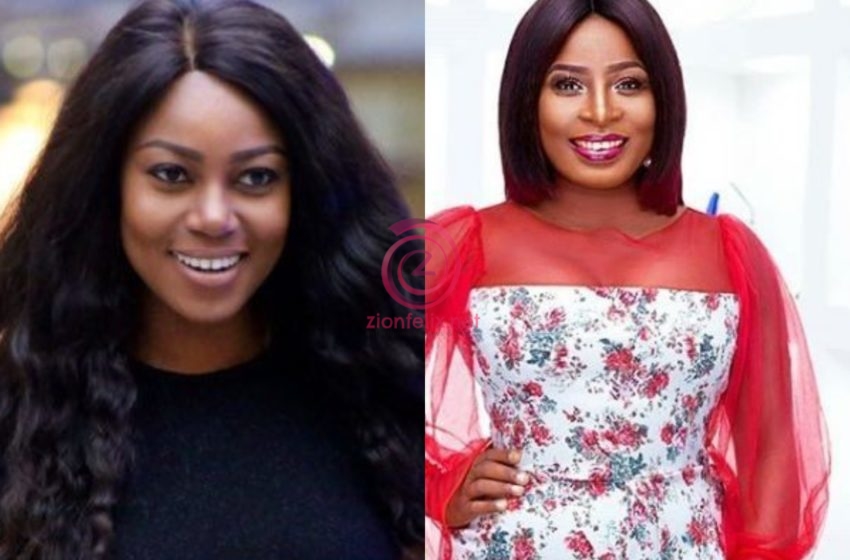 I Have Never Hated On Anybody In My Life – Gloria Sarfo Replies Yvonne Nelson (See Her Reply)
Ghanaian actress Gloria Sarfo has responded to hate claims made by Yvonne Nelson against her following the latter's comments about hate and jealousy in the entertainment industry.
In the past weeks, Yvonne Nelson has made a series of tweets calling out on the Ghanaian entertainment industry players for being unsupportive and full of hate and named Gloria Sarfo as being one of her "haters".
READ ALSO: Ebony's Team Are Liars And Deceivers; They Signed Me And Never Gave Me My Car Nor Good House – Imrana Cries In Video (Watch)
In Gloria Sarfo's defence, she stated on Instagram that the hate claims levelled against her were false and may be borne out of their feelings and reactions towards her.
"I have NEVER HATED on anybody in my life, NOT EVEN my WORST ENEMY, or even THOSE WHO HURT, AND SPITE me IN MY FACE, NEVER! (That's why I mostly pity those who think I would have issues with them, simply because of how they feel and act towards me)", she wrote.
According to the actress, hate was a very strong word and a powerful tool that contributes to failure in life, hence she always seeks to avoid that word.
SEE POST BELOW:
She further stated emphatically that she was in a competition against no one.
"I AM NOT IN COMPETITION with anybody, regardless who you are. The ONLY PERSON I'M IN COMPETITION with is MY OLD Self I GROW through what I GO THROUGH!!" she wrote.
READ ALSO: American Superstar DJ Khaled Shows Massive Support To Ghanaian Dance Group De_Gamechangers (See His Post)
She further stated that even though she had being despised and called names, she did not fret as she still receives movie roles from "DISCERNING" producers who believed in her "PURE TALENT" and chooses "PROFESSIONALISM" over "FAMILIARITY".
She advised her colleagues to be humble because humility was a key to success.
"I HAVE ALWAYS KNOWN that Humility IS ONE OF THE KEYS TO SUCCESS,…. I hope that others will learn from it," her post went on.
Gloria Sarfo's comments follow reactions coming from Yvonne Nelson after the former commented on a counter post made by Kobi Rana about Yvonne's claims of hate and jealousy in the entertainment industry.