I Wanted To Summon Funny Face Before The Palace But I Realized He Needs Psychiatric Care – Vanessa's Father Angrily Speaks In Video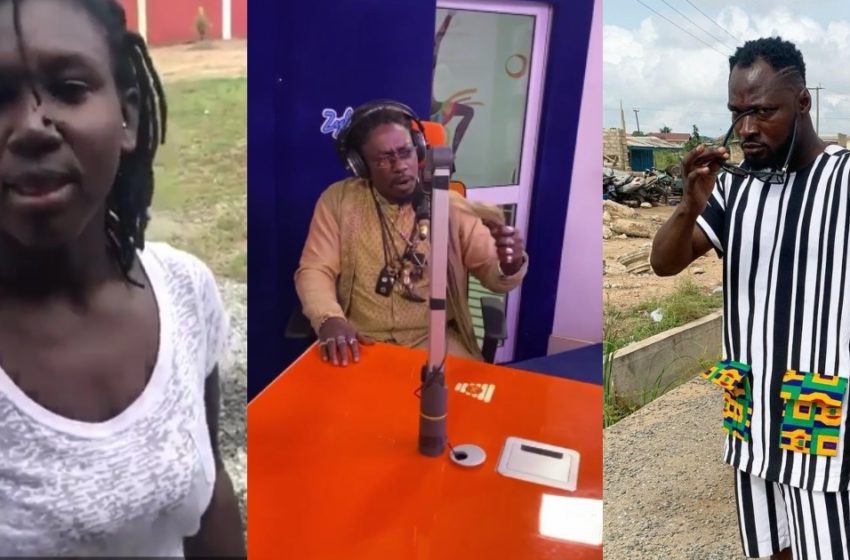 Jah Wisdom, the father of Vanessa who is the mother of Funny Face's twin girls, Ella and Bella, has spoken for the first time over the issue involving the two.
While granting an interview to Sammy Flex on Zylofon FM, Jah Wisdom indicated that because he is from a royal family, he wanted to summon Funny Face to the palace when he heard the issue.
READ ALSO: I Am Nine Months Pregnant – Mother Of Funny Face's Twins Drops New Bombshell (Watch Video)
He however revealed that he rescinded in his decision because Funny Face's behaviour was synonymous to someone who needed care at a psychiatric hospital.
WATCH VIDEO BELOW:
Jah Wisdom added that if he had foreknowledge of the issue, he would have ended the relationship between his daughter and the Kasoa Trotro actor.
He went on to say that he was not going to allow Funny Face into his family again after all the pain and humiliation he has caused them.
READ ALSO: Akrobeto Is Trending In Spain – Watch This Funny Video
Jah Wisdom then threatened to discontinue talking to his daughter if she goes against his will to associate herself with Funny Face again.