If You Claim I Don't Matter In The Music Industry, Stop Mentioning My Name In Your Discussions – Wiyaala Tells Top Entertainment Pundits (Watch Video)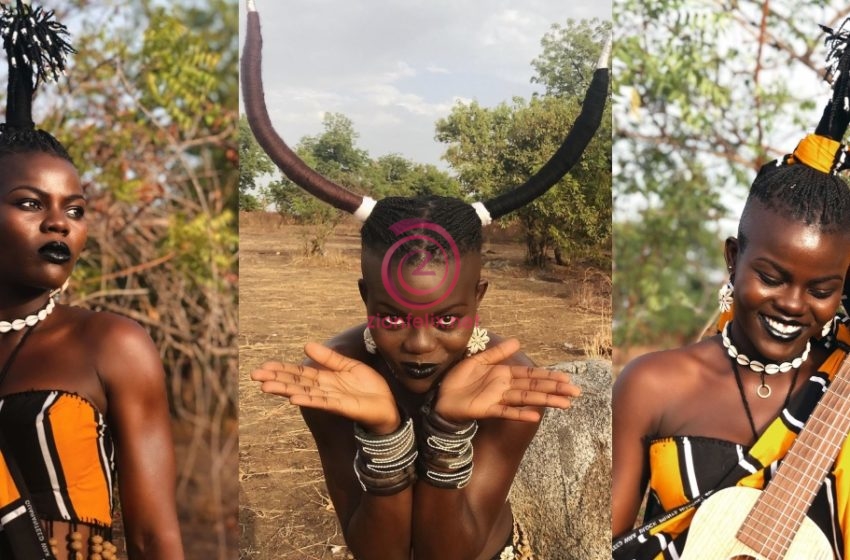 Ghanaian international musician Wiyaala has gone angry for the first time and heavily descended on those she says try to look down on her role in the music industry.
Wiyaala has warned that those people should keep her name out of their mouths and discussions anytime they meet.
She boldly mentioned music producer JmJ, and media personality Arnold Asamoah Baidoo, as those troubling her.
READ ALSO: Our Beef Is Not Over – Lil Win Says In New Video Over Fight With Funny Face On Live TV (Watch)
According to Wiyaala, these people mention her during entertainment reviews and say "shoutout to Wiyaala but she does not really count" .
She added that those people think that the music industry is no more functioning because "Kaakie, MzVee, and Ebony are not doing music anymore." "You can call them back, can't you? Call them, call them to come and do music," an angry Wiyaala said.
She also warned that she's not idiot and would not stoop low to do "foolish things" just to win artiste of the year."I am not an artiste of the year kind of musician. I am an artiste forever. Even if I die, you will still hear my music," Wiyalla cried out.
WATCH VIDEO BELOW:
Wiyaala further said that she has not done such a video to warn anyone before.
READ ALSO: My Grandmother Wants Me To Get Pregnant Just Because She Heard Nicki Minaj is Pregnant – Eno Barony Drops Phone Conversation With Granny (Listen)
However, she has been hated for 15 years and feels this is the right time to address issues.